Chipotle: An Eco friendly restaurant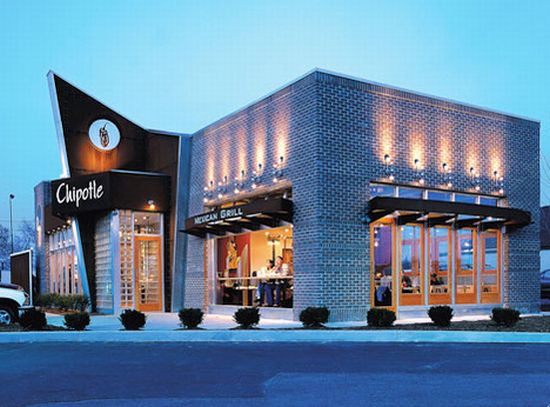 The latest trend is for almost everything to go eco friendly. Good for the environment. Good for us. But have you ever heard of an eco friendly restaurant? No? Neither had I till I came across the information on Chipotle, a range of environment-friendly restaurants, having mushroomed in both old and new locations.
I don't need to tell you that it's stunning. You can see it in t picture above. No two Chipotle restaurants look the same; one is more beautiful than the other.

I haven't even started telling you what all they are doing to go easy on the environment. Listen me out and you are bound to be impressed. Their napkins are made of recycled content. They source their beans fair trade. The 801 Congress Avenue location of Chipotle in Austin (picture below) which received 4-stars under the Green Building Rating system in 2004, has a tankless water heater, high-efficiency HVAC, low-maintenance durable recycled finishes and materials, water-based sealants, non-toxic cleaning supplies, etc. They also used a construction recycling program when doing the build-out, too, which diverted a lot of materials from the land fill.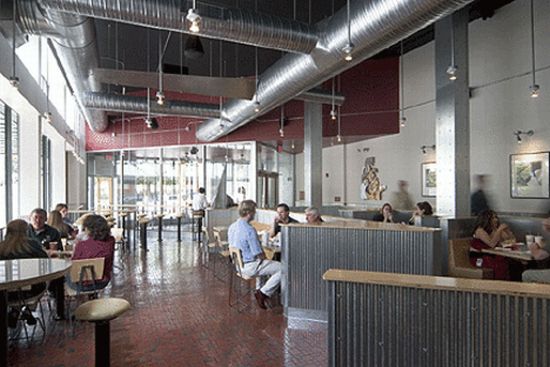 Chipotle, in all probability, is nursing the ambition of working into the LEED Portfolio program.
Hey people, if you happen to be in the locality of one of the Chipotle restaurants, do have a meal there. It's the least we can do to encourage such an honest nd great effort to save the environment.
Via: Jetson Green