Chinese students create robot sculpture from truck junk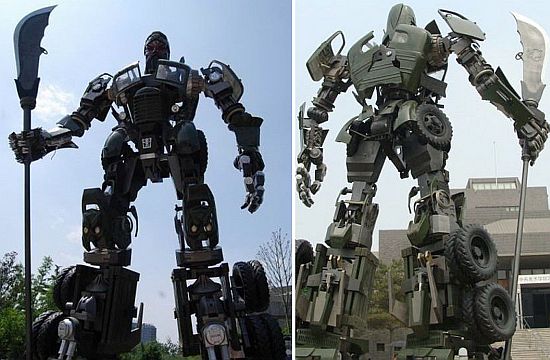 Eco Factor: Sculpture made from recycled materials.
A team of students at the China Central Academy of Fine Arts have created a 32-foot-tall robot statue from parts of an old truck. The four-ton sculpture is supposed to be based on the Chinese deity Guan Gong. The sculpture, which does look more like a bot, has recycled bones other than some parts on its face and the sword.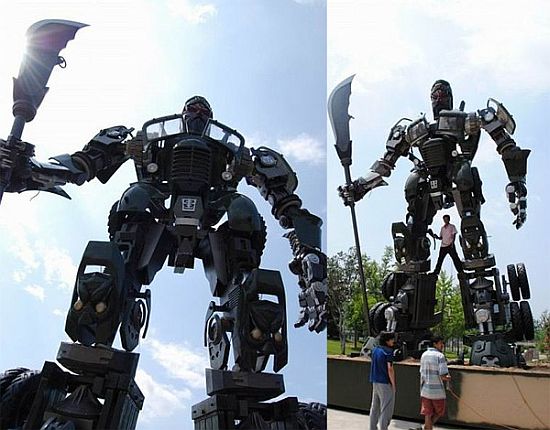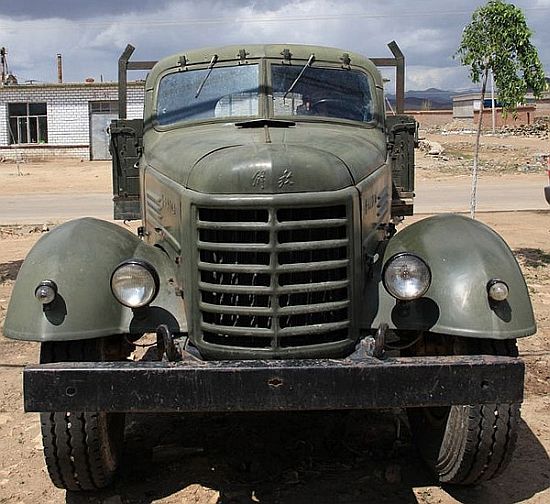 Via: Technabob