China unveils world's fastest high-speed train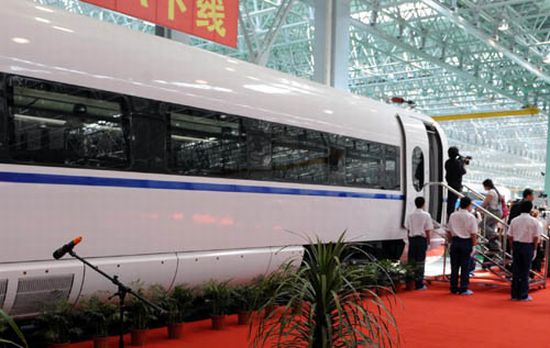 Eco Factor: High-speed train can reach speeds up to 236mph.
The world's fastest high-speed train, called the He Xie, has rolled off the production line in Changchun, China. The new generation train "380A" has a maximum operating speed of 380kph, or about 236mph.
The new train will start running in 2011 on a new Beijing to Shanghai track that is currently under construction. Once the track is complete, the new train will shorten the trip time to less than four hours. China will be purchasing 100 of these trains from the maker Changchun Railway Vehicles Company.
Via: EcoGeek