Cattle Feedlot Solar Field: A new concept in solar energy development
As the non renewable energy sources are expected to get seriously depleted in the future, solar energy can provide energy to the future growth engine of humanity. That's why more and more investment and research is deployed in the direction of harnessing this clean and abundant source of energy. The successful installation of World's First Cattle Feedlot Solar Field by the Independent Solar Developers was a remarkable development in this direction. Such solar fields can produce significant amount of energy to cut down energy costs in one hand and also save scarce and valuable conventional sources of energy.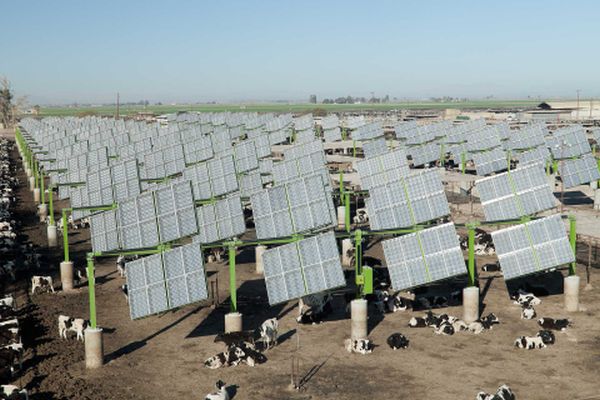 The amount of energy generated in this solar field is sufficient enough to fulfill the energy requirements or around 100 homes. One the other hand the whole facility provides efficient shade for the live stocks. Independent Solar Developers, a California based company providing solar power solution to the agricultural sector is behind this ambitious project and the y have proudly announced that they are the first one to execute the concept of producing solar energy in sync with cattle farming and were able to produce 480 Kw energy.
The pilot project was applied in the Coachella and Imperial Valleys, regions known for their abundant solar energy resource. The motivation behind the project is that the feasibility of producing solar energy varies from customer to customer and to put forward a practical model of producing solar energy by the cattle farmers. If properly implemented, such solar installations can drastically lower down the utility expenses by the farmers and they can channelize the amount saved back to their business as investment. Officials from the Independent Solar Developers expressed their satisfaction from the success of this project and hopes that in the near future this concept will be widely accepted by the farmers and eventually it can change the energy scenario of the future.
Source: Businesswire