Accessories
The concept of single use water bottle is extremely harmful for the environment. Tons of plastic, goes into the making of it, and spends lifetimes in landfills. We cannot afford to add such huge negative externalities to our environment. Understanding the need for sustainable living, non-disposable water bottles are being used increasingly.
In today's green world, almost all the companies and manufacturing units focus to develop green initiatives. The green products are the ones made from eco-friendly, recycled materials. Some designers and companies have come up with workout essentials that are made from eco-friendly and recycled materials. They are high in terms of comfort and do not harm the environment even if they are thrown in trash. Read through to get the hang of some workout essentials that are absolutely green:
There is a wide range of solar power kits available in the market that provide some exciting options to charge laptops with clean green energy. Here are some great choices having features, such as the perfect size, great price, portability, and power optimisation.
Trying to balance your obsession with cool gadgets and accessories with the need for eco-friendly products? Have no fear. There is a large market for eco products that won't make you feel guilty about hurting the environment.
Accessories and jewellery can be glamorous and green at the same time. Check out these amazing accessories to flaunt for the eco-fashionista.
Categories: Accessories Tags: Accessories, beautiful, beauty, changing fashion, choose, contemporary, Eco Friendly, eco-fashionista, featured, Flaunt, inspiration, Jewellery, ornamental, Top
Every phone needs a cover. It helps your phone to stay safe from scratches and damage. Find the perfect one this Valentine's Day. Why not choose some eco friendly phone covers this year?
Categories: Accessories Tags: bamboo, coloration, couple, engraved design, engraver, engraving, featured, laser, perfect, personalize, Phone Covers, purchasing, scratches, Top, Valentine's Day, wedding, wood
If you are searching for both stylish and eco-friendly shoes then I am glad to inform you that your search is finally over. There is a socially conscious startup that offers beautiful shoes made in Peru situated in South America named Inkkas. These shoes are styled in Aztec & Tribal fashion by the company and are made of genuine traditional textiles from both Central and South America. The designs of these shoes are colorful and flashy designs both in high and low tops and will definitely attract everybody's eyes. Apart from being fashionable and trendy these are genuinely eco-friendly shoes and are designed to save our planet. From its genesis […]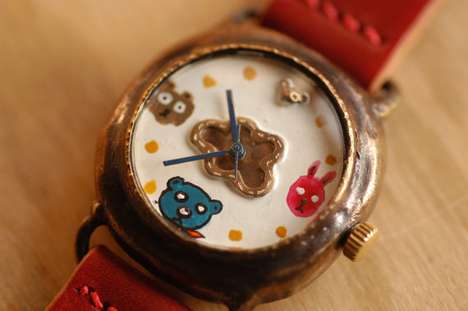 Many a times it so happens that you and your friend end up buying the same stuff. It would be very difficult to defeat the competition, especially when it comes to flaunting your watches. However, you don't need to worry now, especially with the amazing