California Cities strives to use renewable resources-made food packaging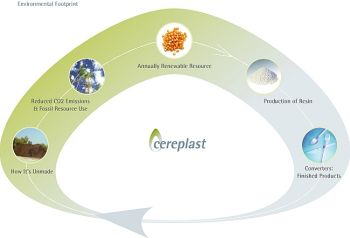 Recently various US cities are warming up with the idea of going green by banning non-recyclable disposable food service-ware. The cities of Oakland and Santa Monica have voted to put a ban on such eco-hostile food packaging.
The ban requires all city facilities and food vendors to use food service-ware that are disposable — that is biodegradable or compostable.
With an efforts to make the cities use food packaging made from renewable resources, the Cereplast Inc. (OTCBB: CERP) has been an active supporter of these efforts. It is already manufacturing and selling the base resin. Base resin is necessary for producing recyclable and compostable food service containers.
Cereplast Inc. produces resins made from renewable and biodegradable sources –alternatives to plastics made from petroleum.
Via: CSR Wire