Bring a slice of nature into your room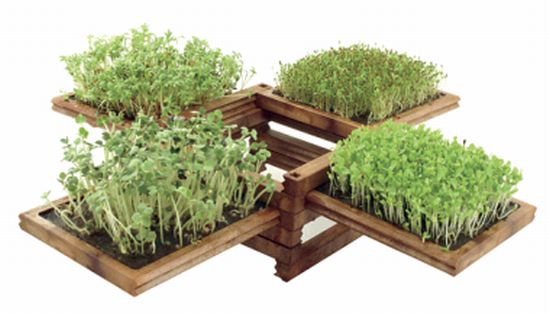 I remember having played a PC Game where, in a virtual garden, you need to grow plants, sow seeds, water them and other activities you need to do in real gardens. All with tiny clicks. This one sounds as easy as that. But this is real. With these garden-themed products designed by Bernard Vuarnesson and manufactured in France, you can actually bring a slice of nature into your living room and enhance your gardening skills.
On the Miniature Garden, you can sprout seeds with your own hands! And…hold your breath…in just 3 days! Four reusable felt pads, seed packets and water are all it takes to grow edible clover, cress, lettuce and mustard. This astounding piece of greenery can be yours for $25.00, while a complete refill is priced at $8.00.
Via: Pylones