Boat made from recycled plastic bottles sails away with a green message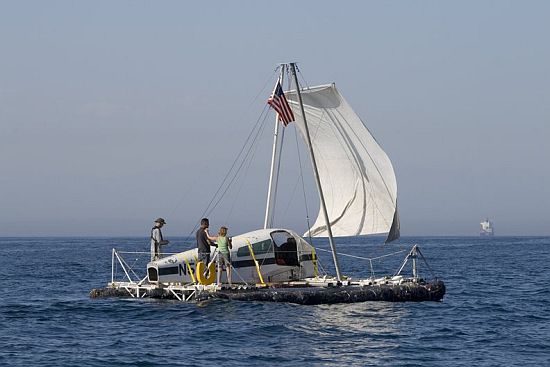 Plastic is one of the biggest pollutants that is killing our oceans these days. And to draw public attention to the menace, environmentalists Dr. Marcus Eriksen and Joel Paschal have set sail across the pacific on a raft made of over 15,000 plastic bottles. The fully functional craft measures 30' x 20' is called junk and hopes to draw valuable public attention to the cause of ocean pollution with its Long Beach California to Hawaii trip. Constructed out of thousands of plastic bottles bound together in fishing net in the semblance of a pontoon and set in a frame work of old aluminum spars, the raft features a makeshift cockpit created out of a fuselage ripped off of an old private airplane.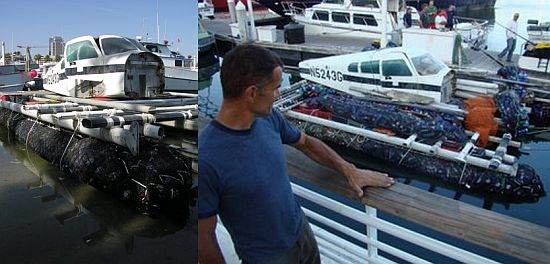 Though the actually journey is supposed to last only three weeks, Marcus and Joel are carrying provisions for three months and though the raft can hold its own against most conditions possible in the open sea, the crew are anxious to avoid any collusions. Catch a video of the daring duo take off in the raft from Long Beach below.
Source: Yacht Pals