BOA – A sustainable floating city for a globally warmed world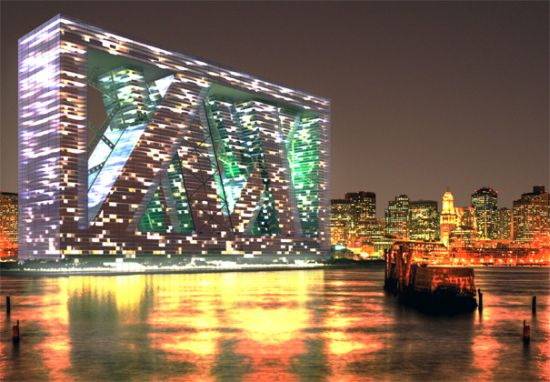 Eco Factor: Carbon-neutral architecture generates renewable energy.
Designed by E. Kevin Schopfer, AIA, RIBA, the Boston Arcology (BOA) is designed to provide safe and dry living space to over 15,000 people after rising oceans swallow the cities in which we live today. The floating city will provide housing distributed in hotels, offices, retail, museums, condominiums and a city hall.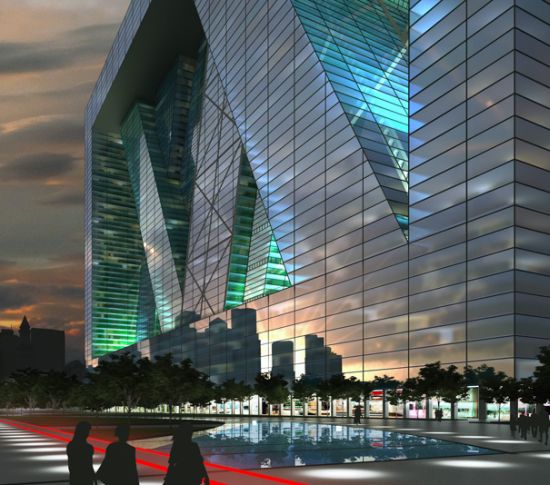 The floating city will feature sky gardens inserted into the three main towers every 30 floors. These sky gardens will provide sunlit units and create a sense of neighborhood presence, while making the architecture sustainable.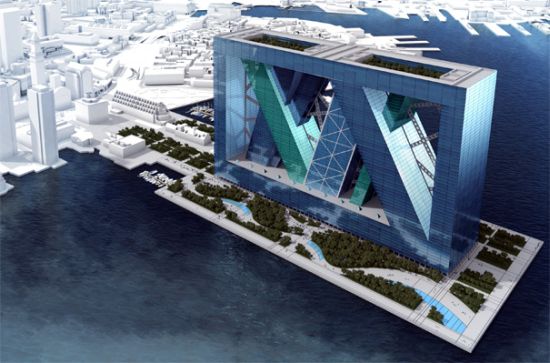 The design will eliminate the need for cars within the urban structure to create a carbon neutral entity. The structures will feature secured wind turbines, fresh water recovery systems, passive glazing system, sky garden heating/cooling system, gray water treatment facilities, photovoltaic systems and harbor based water turbines.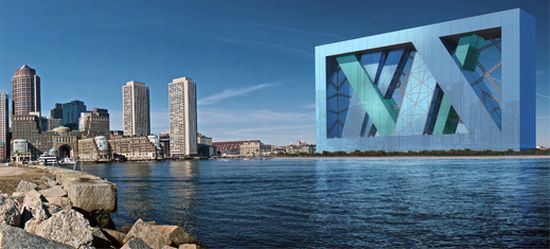 The foundation of this unique development will be a series of poured concrete cells combined together to form a buoyant platform.
Via: YankoDesign