BMW reveals i3 all-electric vehicle, will launch in 2013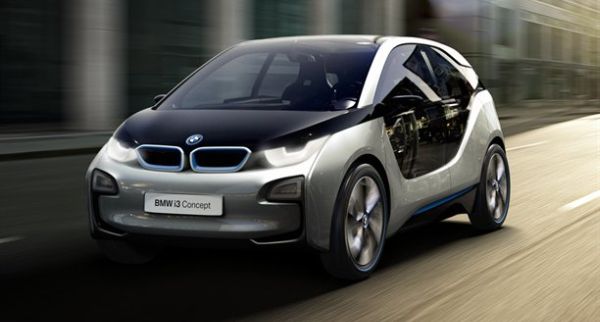 BMW is following in Ford's and Toyota's footsteps and steadily increasing its advances into the electric vehicle segment. This is exemplified by the development of BMW i3. In terms of size and overall look, BMW i3 is similar to the standard BMW 1-series. However, there are lots of key differences and special features under the hood.
This electric-powered car will be powered entirely by an electric motor, which gets fueled by electric batteries. The plug-in rechargeable vehicle has been designed in a 4-seat configuration with about 200 liters of boot space. The configuration makes us believe that the i3 will be marketed as a zero-emission car for green families.
BMW claims that the car will be powered by a liquid cooled lithium-ion batteries and will have a very small turning radius. The maximum speed would be a modest 93mph which isn't too bad for a car essentially designed for urban transportation as a measure to reducing poisonous emissions. The vehicle will also be equipped with a kinetic energy regenerative system, which will help the batteries get recharged during braking. So, all in all, BMW i3 should manage to run between 80-100 miles through a single charge.
Apart from the all-electric configuration, the BMW i3 will also be launched in an optional range extended powertrain. This range extended version, dubbed the REx, will be ideal for families looking for a longer operating range. While the development on i3 started in 2009, this electric vehicle is expected to be available to car enthusiasts in 2013.
Via: Autocar