We're living in a world where pollutants are the norm in view of the many factories and automobiles that exist and spew carbon emissions every second. Since we've come this far, there's only so much we can do to reverse the trend. Air purifiers are the best way to combat pollution indoors, keeping inhabitants protected from mold spores, smoke and pollen. Swedish architecture firm, Claesson Koivisto Rune, has designed what it calls 'Sense' for air purifier manufacturing company, Blueair. What sets the concept a class apart is the style: elegant and slim and looking nothing like what it's meant for.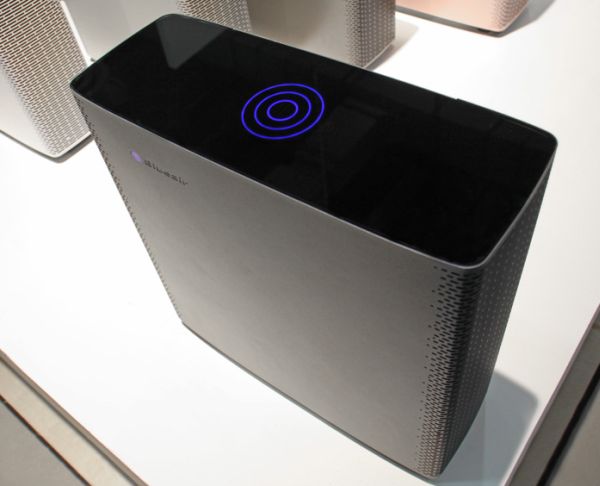 Sense has a body that's made of recyclable glass and steel. The top features motion sensors in lieu of a touchscreen surface that detects hand swipes to turn it off and on. The unit can be adjusted to three speed settings and blue rings signal which level it's turned to. Once it's time to change the filter, Sense's legs turn into a handle for easy portability.
Unlike other air purifiers, Sense is smaller than earlier Blueair products but still packs the same technology. It also uses the company's own HEPASilent technology that is said to deliver cleaner air more efficiently and silently. It also enables Sense to function without consuming too much energy. In fact, the fan will use less electricity than what is consumed by a low wattage bulb.
The architects at Claesson Koivisto Rune have designed Sense in various colors to match different domestic settings. The steel framework is available in polar white, graphite black, powder pink, powder blue, warm grey and mocca brown.
Claesson Koivisto Rune has a number of design projects in its bag and even designed the set for Australian music star Kylie Minogue's hit track, Love at First Sight, which involved a revolving circular stage and abstract architectural scenes.
Via: Designboom