Blue Wall Center educate visitors about ecosystem using living exhibits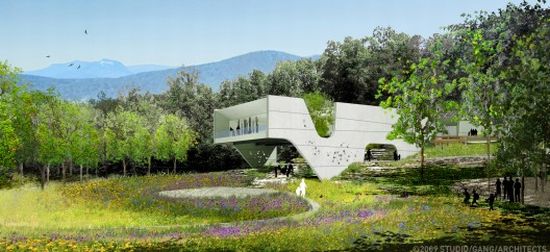 Eco Factor: Eco-friendly visitors' center to educate guests about the Blue Ridge Mountain region's unique bio-diversity.
A former brown-field has been transformed into a visitor center, thanks to Studio Gang Architects' ingenious and futuristic thinking. Located at the foot of the Blue Ridge Mountains, the "Blue Wall Center" is a unique effort to educate the visitors about the region's unique bio-diversity. The center features a series of smooth glass holes that bring the outdoors deep into the building's interior domain.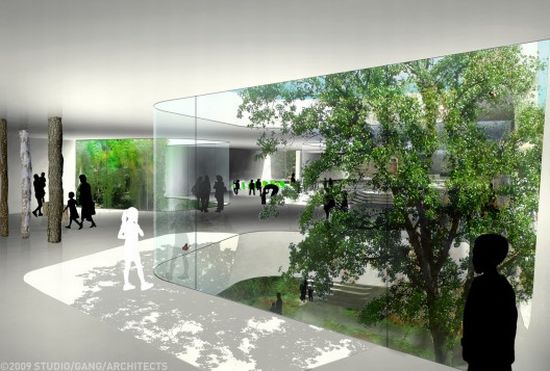 The dramatically designed center will create a unique environment for visitors to get knowledge about the ecosystem using living exhibits that display the region's flora, fauna, and rock formations. Taking the green revolution a step ahead is the structure's sustainable design and water capturing features. It also includes a series of garden-rooms that exhibit native tree species, rare plants, cultural history, geology and human impact on the region. Both the building and site are designed in perfect harmony with nature.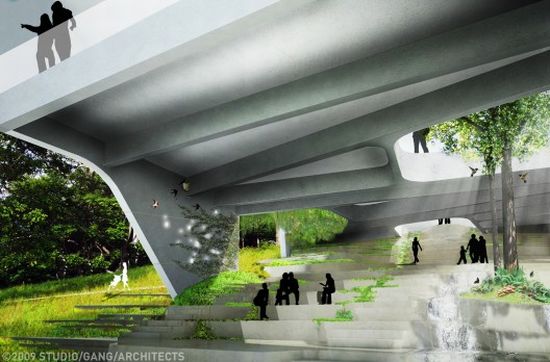 Via: ArchDaily