Blue Rock Station builds greenhouse out of recycled plastic bottles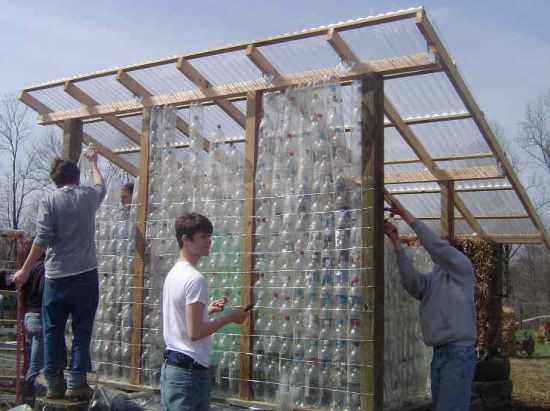 Eco factor: Greenhouse made out of recycled plastic bottles.
Plastic products have become one of the biggest hazards to the environment today. Throwing plastic waste into the trash after using it is what we do to get rid of it. But how about managing that waste in a creative and useful way? Have a look at the latest project at Blue Rock Station. A greenhouse completely made up of recycled plastic bottles. Students from Clark Montessori High School gave a helping hand in the construction of this cool project that includes over 1000 2-liter plastic soft drink bottles as its walls.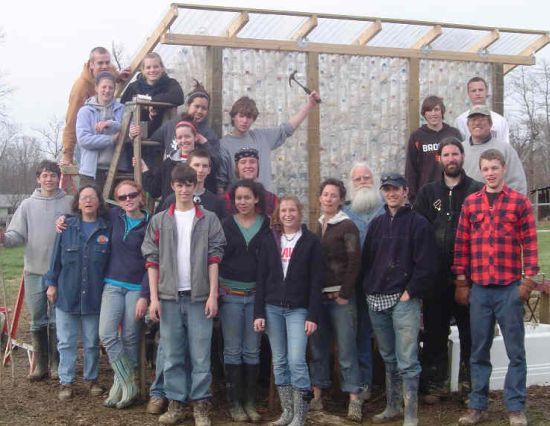 The north wall was raised by building 55-gallon rain barrels one over another. The whole structure stands still on a foundation made out of recycled tires. Now go through the pics, and if you feel inspired then you can get all the information in a $5 booklet that contains the whole step-by-step procedure.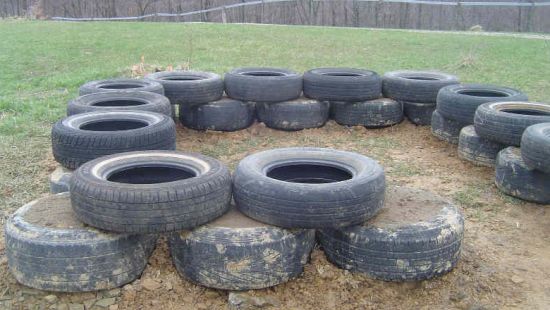 Dark Side: Even though this green house accommodates the waste that must have spoiled soil or environment in one way or another, but still only making recycled chandeliers and greenhouses is not the perfect solution. These structures can be constructed for fun but the very evil named plastic still remains present on earth.
Via: BlueRockStation