Blast from the past – A street organ made from trash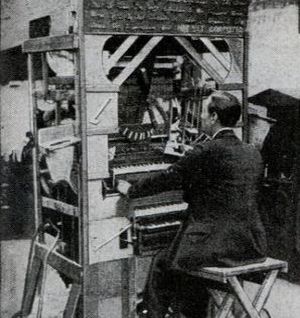 Check out this amazing blast from the past – A street organ made with tin cans, wood, strings and other scraps (trash in today's language). J.F pearson's organ might look weird today, but I can well imagine the impact it would have made almost a century back. Time has changed, but music is eternal and so shall it be. Why are we talking about it today is not because of what the final outcome looks like or how beautiful it is, but because it is made from recycled products. In today's green world recycling has become a major outburst and it's the right time we all work together and use the waste to its zenith, rather than just filling the landfills and later repenting over self created disasters.
Via: ModernMechanix
Enjoyed this post? Please share the love...