One of the biggest challenges that we face today is the use of energy sources and how we can maximize what we have while helping save the planet from pollution and emissions at the same time. Designers are indeed trying as hard as they can to come up with new solutions when it comes to solving the energy crisis and while turning towards alternate energy is one way of tackling the problem, others are busy creating smart little gadgets that will not depend on grid power and help in energy conservation in their own smart little way. Bio Clean designed by Kyuho Song seems to be one of those.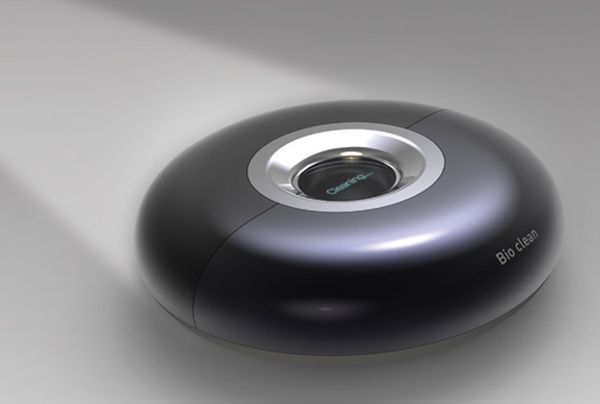 This ergonomically shaped cleaning machine is powered by the energy of waste that is left over in the kitchen. A lot of times we discard food and other bio-degradable waste that is produced during the cooking process and while all of this can be converted into bio-fuel using a compost pit or similar mechanism, most of us do not really have the time or the resources for that. The design of Bio Clean allows it to be like a mini biogas production unit as you can chuck away all your kitchen waste that is decomposable into its storage unit and that will be converted into some clean energy.
The energy generated will be used to power Bio Clean on as it helps you clean up all the dust inside your home. There is a food storage space and a separate dust storage space and since it does not depend on grid power, there is no hassle of cords that comes attached.
Via: Yankodesign