'Big fish' made of recycled plastics to mark the Earth Day in Lincoln City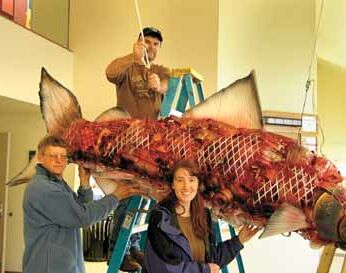 It is just another day to go in between. And environmentalists, NGOs and other organizations are planning to mark the day in a memorable way. Yeah, you got it right. I am talking about the Earth Day Celebrations of April 22.
People across the world are getting innovative in their own way. So, did Robert, Paul and Katie. They plan to install the 'Big Fish', the salmon at the Lincoln City Community Center on the day. But, what so special about this fish?
It s made of collected plastics, basically the ones that come in the form of detritus of our everyday lives. They have chosen salmon for the model, because it is the icon of the Northwest, hence focusing on the much recovery efforts the salmon need.
Via: New Port News Times