BIG Architects envisions green-roofed hockey rink for Umea, Sweden
BIG Architects have done it again, and this time it's a serene, naturalistic yet adroit conception of a hockey rink which is to be designed inside the Umedalen Sculpture Park in Umea, Sweden. BIG was chosen for this exclusive design by the Balticgruppen Fastigheter AB, an eminent real estate group.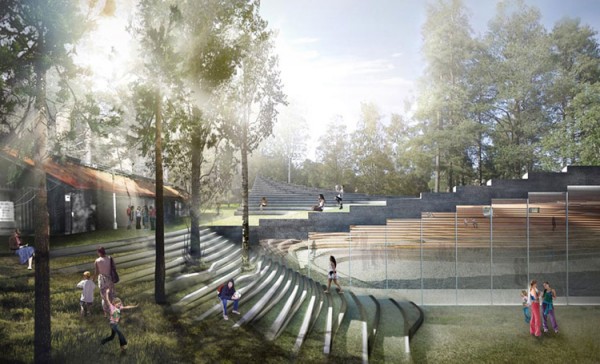 BIG is known for their utilization of the already existing features of any particular site, and defining those features to the overall design's advantage. And this time it is not that different, as the site has a sloping, bowl like shape, of which the hockey rink will act as an extension.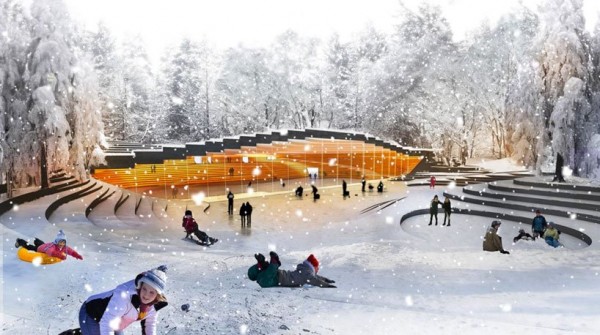 The defined area with this sloping contour has been zoned into two distinct spatial elements – one is hockey rink with a green roof on the south side. This rink will face the other spatial element, an open air space through a pellucid system of glass facade. The open space is also shaped naturally as an amphitheater.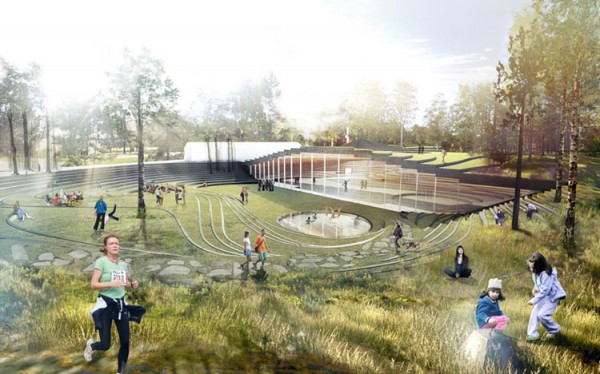 Other recreational elements will be introduced within the defined space, like bonfire pit, cafe area, and outdoor seating and leisure areas. The expansive yet all incorporating landscaping, the pristine glass facade and the collective social nature of the amphitheater like space will surely make this conception the focal point of the park, albeit with a natural essence.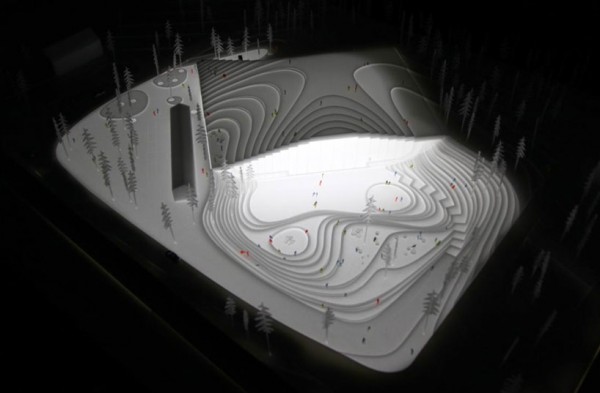 Source: eVolo