Best green coffins and caskets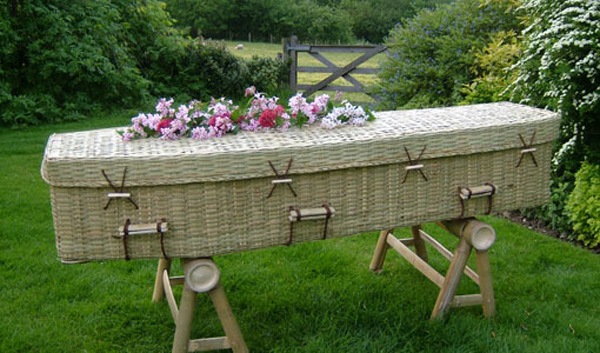 If you are a green lover you should keep up the with the habit even when you die. One simple way is to ask your family to bury your cadaver in an eco friendly coffin or casket after your death. Well, there are many coffin makers, who manufacture sustainable and green coffins. Sadly most people still depend on metal, concrete or other traditional coffins to rest dead bodies. There should be a change in this tradition. People, at least those, who are careful of the natural impact the traditional burial system has on the environment, should act for a change by choosing biodegradable caskets for themselves or for their family members.
Ecoffins woven bamboo coffin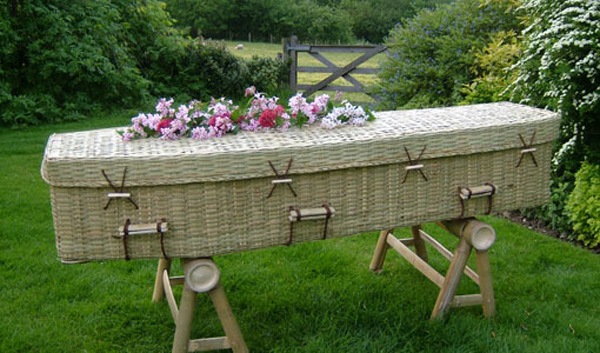 EcoffinsUSA produces rich eco friendly coffins from various sustainable materials that are harvested from nature. Bamboo, willow, pandanus and banana sheaves are major components of the green coffins and caskets. Production of the coffins is being carried out in Fair Trade certified factories. What is cool with the green coffins from EcoffinsUSA is that they don't contain any metals, chemicals or any toxic materials. They are completely green and will return to the soil in a year or so.
Biodegradable Pine Caskets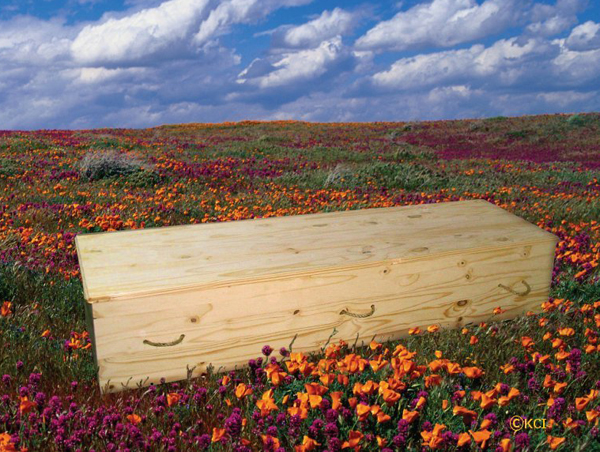 Kent Casket Industries fabricates green and completely biodegradable caskets using pine wood. Kent's caskets, which are approved by the Green Burial Council, will be great picks for natural and green cremations. The pine wood used to make the caskets is harvested from sustainable forests, which are cultivated abiding by the guidelines of the Forest Stewardship Council. Needless to mention, the Kent caskets contain no plastic, metal or any other toxic materials.
Banana leaf coffin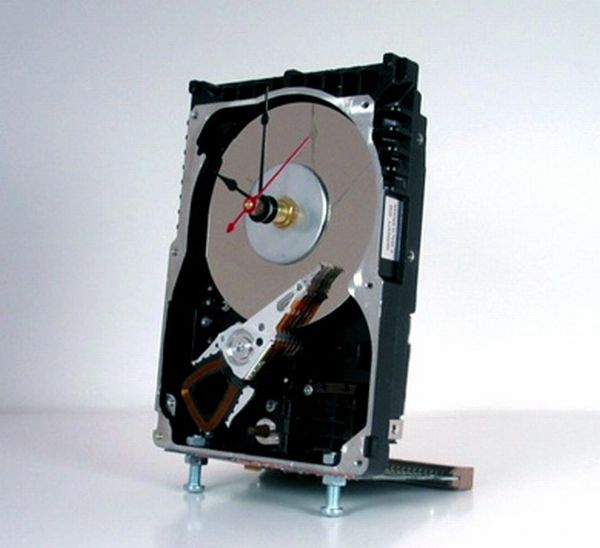 Daisy Coffins creates coffins from ropes made of banana leaves and wooden frame. Strengthened by strong timber frame, banana leaves form the major part of these coffins. Banana leaves, which are available abundantly for free, are precisely hand woven into strong ropes. The coffins made of the leaves are certainly 100 percent biodegradable. The banana leaf coffins come with personalized nameplates and solid wooden screws, handles and others.
Greg Holdsworth's eco coffins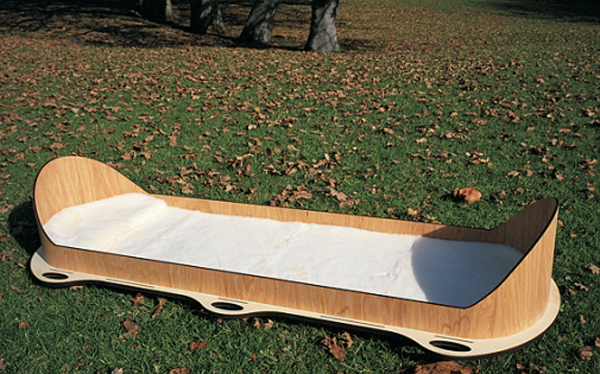 Greg Holdsworth has been designing eco friendly coffins for a while. The designer made use of materials like plywood and rimu to produce fully biodegradable coffins and caskets. Holdsworth even uses greener materials to design the handles of coffins. On its way, he overlooks metal or plastic coated handles and other parts. The eco friendly coffins from Holdsworth will decompose in several months in the soil.
Woolen coffins and caskets for final send off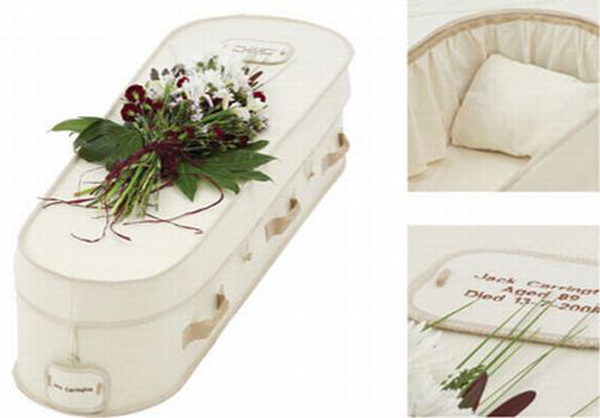 Well, U.K coffin maker, JC Atkinson and Son has produced lots of woolen coffins in company of the Yorkshire textile firm Hainsworth. The wool made coffins are biodegradable and green. To design the coffins, the textile is latched onto a recycled frame, which is strong enough to carry the entire structure. The woolen coffins are available in various designs and colors, which you can prefer as the best adieu for your life on the earth. The woolen coffins will reduce ecological impacts of burials and cremations to a decree.
Apple iPhone & Microsoft Caskets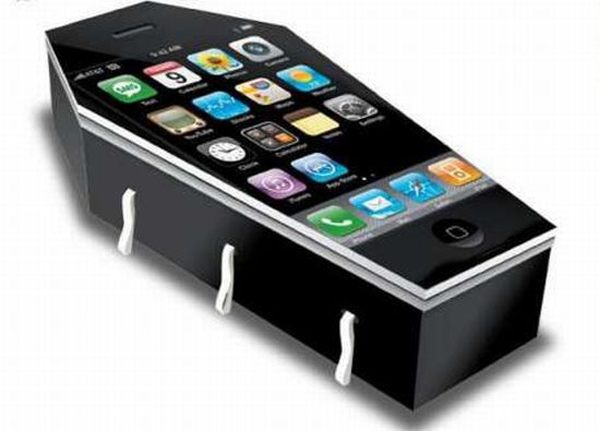 Are you a diehard fan of iPhone? Want to even get buried with an iPhone touch after your demise? Creative Coffins has made you iPhone style coffins, which are built of biodegradable materials. If not Apple , then you also have various other imaginative caskets such as Microsoft Vista and Halo 3's Master Chief inspired ones.
Ecopod coffins


Ecopad manufactures highly sustainable coffins and caskets with an unforeseen style and design. Maintaining respect toward the nature, Ecopod combines style and elegance in its new coffins. Most of the Ecopad coffins are developed by hand from sustainable materials like discarded newspapers and paper made from 100 percent mulberry pulp.
Infant or Baby Handmade paper casket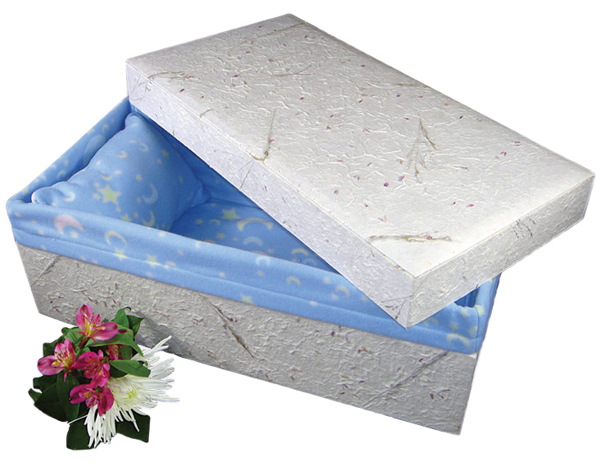 This eco friendly casket for infants and babies is manufactured from biodegradable paper and other recycled materials. The major ingredient of the casket is the bark from mulberry trees. It is directly harvested from the trees leaving them intact. The pulp from the bark is spread out onto bamboo screens and put in sunlight for drying so as to design the coffins. The handmade casket that comes in a variety of sizes is embellished with flower and other furnishings.
Premium Willow coffin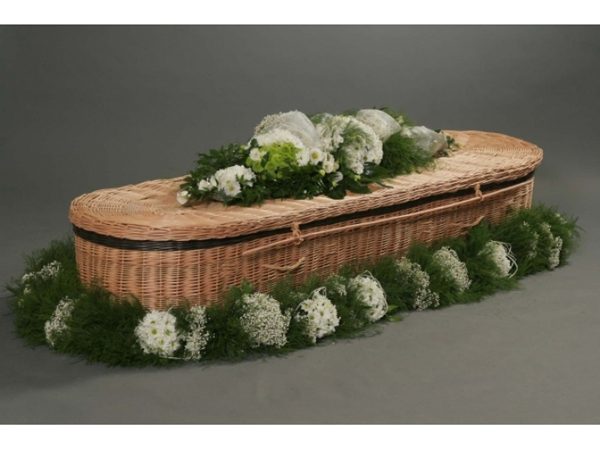 U.K's Coffin Company manufactures a range of biodegradable and green coffins for the burial of eco conscious people. Premium Willow coffin is a highly sustainable product, which according to its creator is eco friendlier than its cardboard alternatives. The Willow coffin is specially built to meet the challenges our nature faces due to the traditional methods of burial and cremation. The Premium Willow Coffin is just priced at $609.609
Kingstown green eco friendly caskets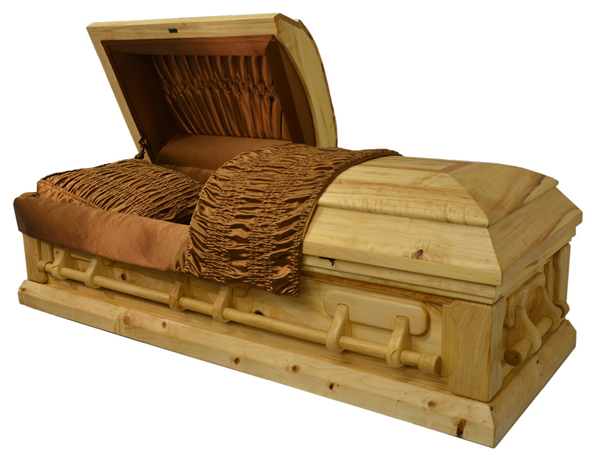 Kingstown Green produces a big variety of eco friendly caskets and coffins. What makes its products cool is the fact that the items are handcrafted. Sustainably harvested hardwood is used to fabricate the biodegradable caskets. Wooden handles get rid of the need to add any metal components to the caskets. Kingstown already features caskets made of cottonwood, pine, cherry, mahogany and walnut trees.