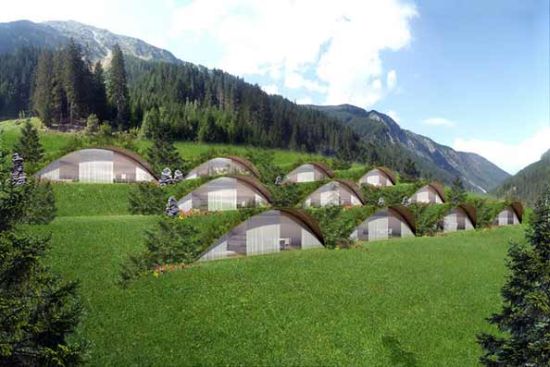 Eco Factor: Sustainable hotel built partly underground.
Milan-based architect Matteo Thun has created the new KlimaHotel in Bozen, Italy, which is a redesign of the Bella Vista Trafoi. The new hotel, dubbed the Bella Vista, will be the first eco-friendly hotel that guarantees KlimaHotel criteria and has a holistic approach to sustainability.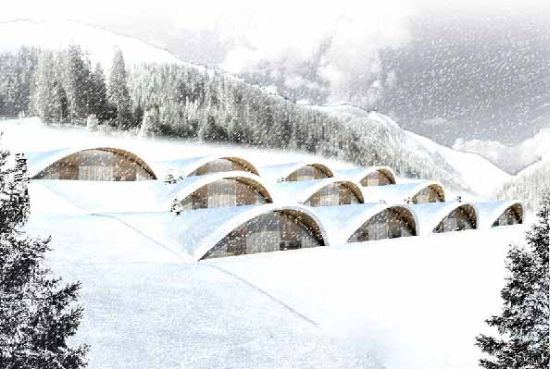 The design consists of 11 individual hostels built into the Italian hillside that make use of renewable sources for energy. The 11 hostels will be equipped with green roofs and will make use of geothermal energy for heating and cooling.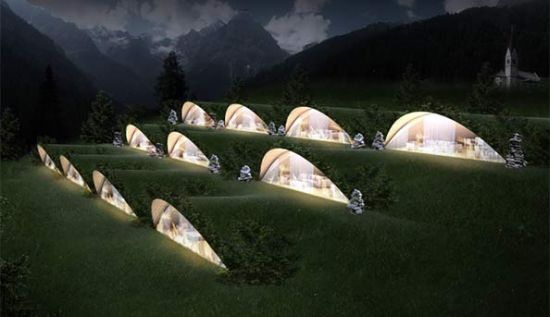 The hotel is to be constructed using locally sourced materials. At this location, the nature of their strength shows that the earth becomes a protective shell and thus the actual hostel. Construction is expected to be complete by 2011.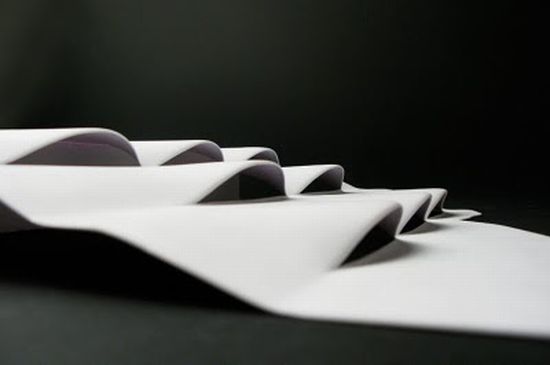 Via: GreenMuze/Ifitshipitshere