Beautiful furniture pieces folded for storage and a tinier footprint
Living in a small home, you would like furniture that is compact and occupies minimum space. Even If you have a medium sized home, you may want more room to move or fill with your possessions and thus, decide on compact furniture.The market for compact furniture offers customers a lot of variety, both aesthetically appealing and very functional. Oasis Concepts has some remarkable compact furniture made from simple materials that increases its utility.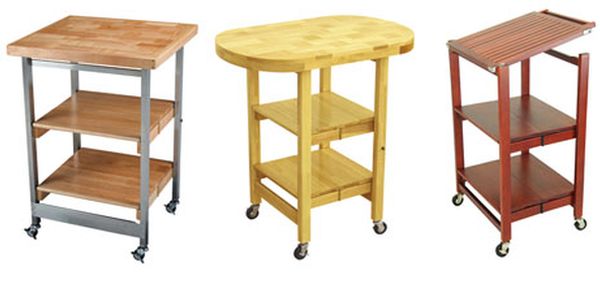 Hong Kong based company incorporates special a multi hinge design that makes the furniture pieces easy to fold. Structure of the furniture is such that it provides optimum space utilization and convenience for the consumer. Oasis Concepts has a diverse range of folding islands, carts, kitchen chopping tables, side tables and desks.
Mechanics of the furniture are pretty impressive, patented precision hinges allow the table to be folded into a flat, packed state to be stored anywhere. For example, the All Wood All Purpose Folding Island can be folded into a 51/2 inch wide plane shape for easy storage, which is very handy.
The basic hinges heighten the fluidity of the opening and closing mechanism, enabling the furniture piece to fold and open in seconds. It adds significant square feet of space to your kitchen or elsewhere.
A sturdy frame and innovative design: a sleek finish, available in natural, walnut and cherry, completes the lovely furniture pieces nicely. Customers appreciate the workmanship and quality of the product, as well as its proven durability. Moreover, easy mobility is promised as the furniture pieces are endowed with wheels.Each piece has a distinct, elegant beauty that can suffice as a decorative table for a party or classy gathering.
Via: Boingboing