Automated Sensor Controlled Toilet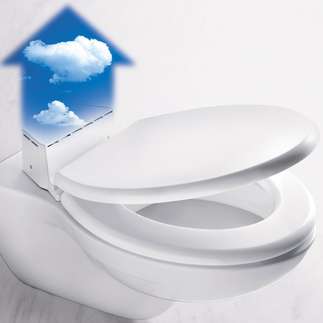 Along with its deserving applause for being technologically brilliant, it's healthy to have this in your washroom. It's the Aspidor 'No Odour' WC Seat. Make a smell-free lavatorial visit with it – as it is made with a seat sensor plus induction fan plus charcoal filter. It is also equipped with rechargeable battery, which means you should never run screaming out of your bathroom again.
An inductive sensor registers the body warmth as soon as the toilet is used. And it also starts the system automatically. It effectively eliminates smell, before it diffuses in air. It also has a fan that quietly pulls air directly from the toilet dish into the suction chamber – with an activated charcoal filter to neutralize the smell. It is only pleasantly fresh air that flows in the surrounding.