Audi to debut 2011 Audi A2 electric concept at Frankfurt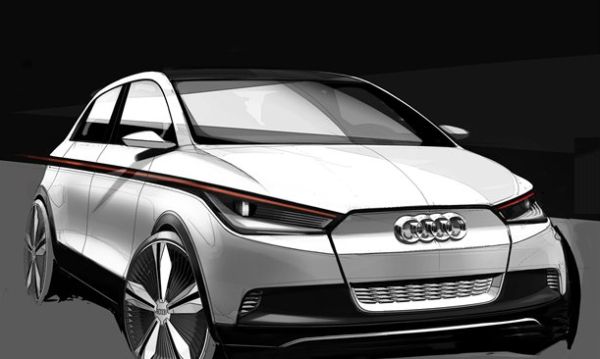 After announcing the debut of Audi urban and Audi Urban Spyder, new electric powered concept cars at 2011 Frankfurt Motor show, Audi is ready with the release of the third one – the 2011 Audi A2 electric.
Its design is quite similar to that of the original Audi A2 that was known for its extremely compact features, light weightiness, because of aluminum body, and smart design making its exterior look small and interior spacious. It has maintained its legacy and style but the only downside was its high price due to its light weighted expensive aluminum body. Since then Audi wanted to reveal a technically efficient, and economical and ecologically sustainable master piece to the world.
The 2011 Audi A2 is one of the finest electric cars with 3.8 meters (12.47 ft) length and cabin bit higher than other compact cars. Its styling has been thoroughly lined up with company's standards though it is not as attractive as the original car. It has been styled with dynamic lights which run the entire length of the car. These lights serve as continuous side marker as well as indicators. It has fancy LED headlights and collection of LEDs and micro reflectors which help in generating high resolution non glaring light beam. It has laser rear fog light which projects red warning triangle onto the road for safety purpose.
Its interior is equally remarkable. Clean and organized dashboard, multifunctional displays, flat interior floor, adjustable center console attached to the driver seat, maximized floor space are some of its outstanding interior features.
Via: Diseno-Art