Attractive Album Gift & Treasure Boxes: Made From Recycled Old Record Crates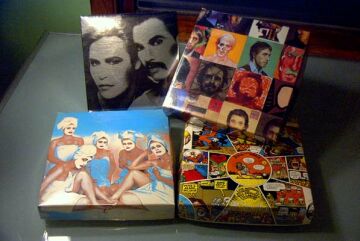 All it needs is to recognize the values around us and only a small effort to bring it to the surface! These Record Album Boxes are the products of such creativities. These album cover gift boxes are made of crate of old records, which you may be dumping in your basement.
These are just the perfect box to give to a friend, which need no wrapping paper to look attractive! They are also great for storing keepsakes, love letters or recipes. Look great on a desk holding your pens and paperclips, these are just unique.
Via: Close the Loop