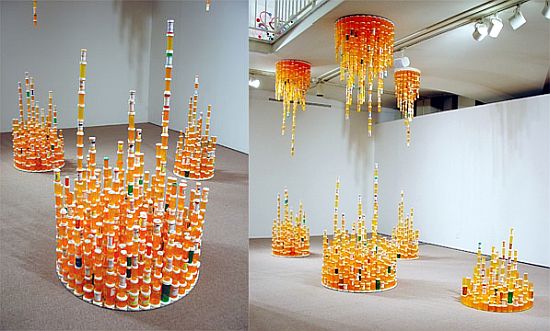 Eco Factor: Art installation made from recycled materials.
Eco-conscious artist Jean Shin believes that the advancements in medical science have has escalated the overall consumption of prescription drugs which has increased our bodies' dependency on these chemicals. In an effort to map the society's chemical intake, Jean has created an art installation, which signifies that the issues of health reach far beyond the physical.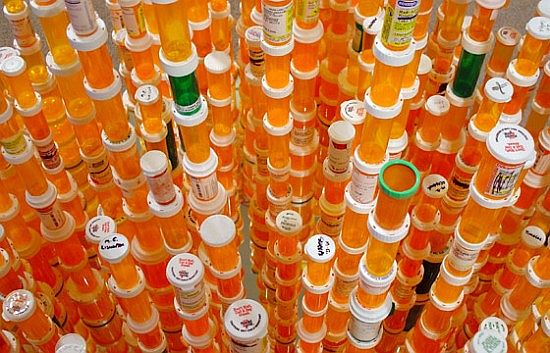 The art installation, dubbed Chemical Balance, has been created entirely from empty prescription pill bottles that have been collected from nursing homes, pharmacies and from personal medicine cabinets. The construction hangs from above and grows upwards from the floor below.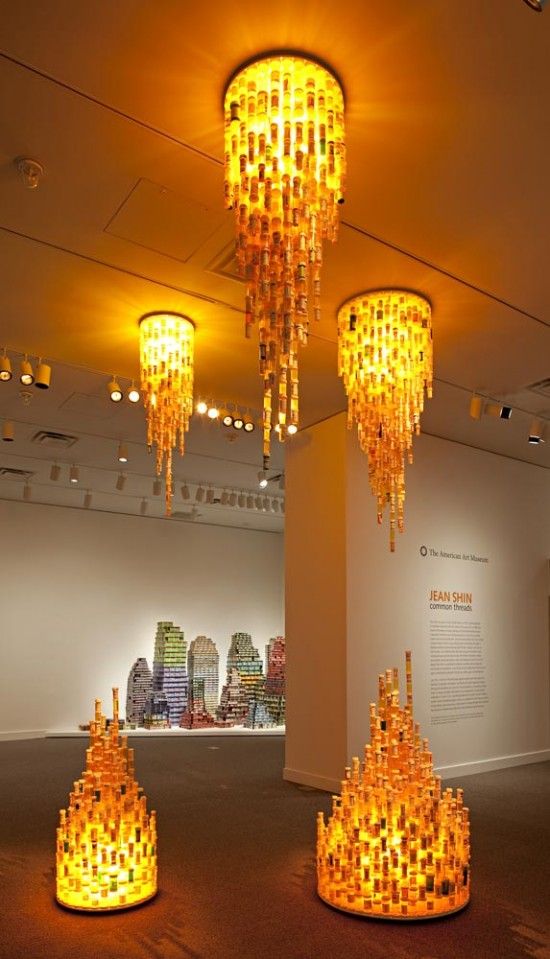 Via: RecyclArt