Artist creates a 7ft tall sculpture of Samus Aran, entirely from paper
The 'olde' Nintendo fans might fondly remember her from one of the greatest gender bending climaxes in video game history. The newer fans might be allured by her drop dead, gorgeous credentials. Now, regardless of your fanboyism category, be ready to welcome Nintendo's favorite femme fatale bounty hunter; as the one and only Samus Aran is back once again in her ubiquitous power suit. But, this time the twist in the tale is that the boisterous armor is crafted painstakingly from just paper.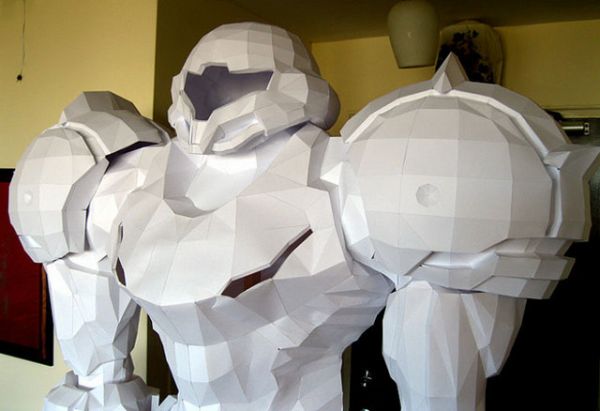 According to the skilled 'paper artist' IAmThatOneGuy, he started out the project to just pass his time. And so, the ambitious project borne out of boredom finally took its starting steps. The sculpture components like the helmet, torso or the arm were crafted individually, and then cobbled to form the singular body. The final result was a complete life like 7 foot tall white replica of Samus.
However, beyond all the core dimensions, it is the attention to details that stupefies us. The linearity of the power suit deftly compliments the curvaceous form of our heroine. And, before we get carried away much further, we should all remember that the entire conception was just made from paper cuttings and glue.
Via: GeekOLogie