Shelters and homes built from date palm leaves have been an intrinsic part of the Arabian life for centuries though they have largely been obscured and in places, replaced by concrete and steel structures in the region. However, palm leaf architecture has been revived, albeit just for an exhibition, at London's Royal Geographical Society. Sustainable and beautiful, the age-old tradition still thrives in parts of the Middle East as an important building material with buildings being built using the trunks, fiber and leaves of Date palm trees.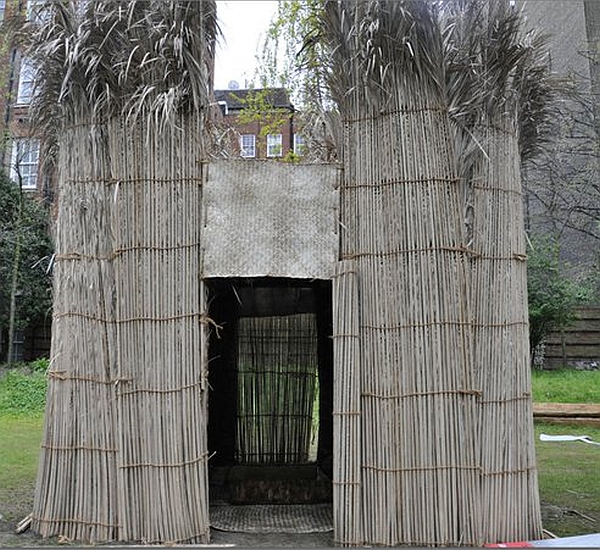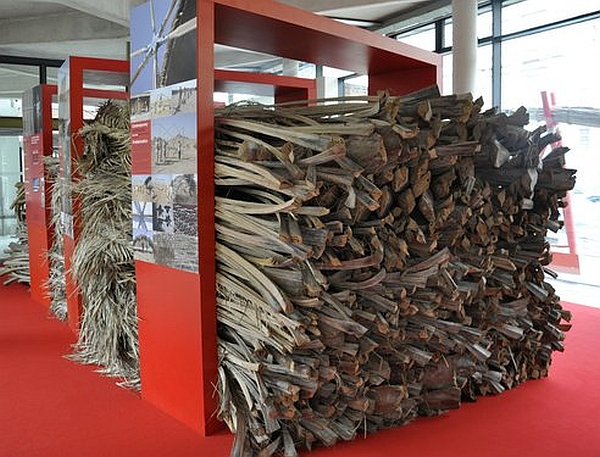 The material is well suited and capable of meeting the demands of the arid and extremely dry climate of the Arabian Peninsula. The building material also gained prominence because of its abundance in the region. Comparable to the importance of bamboo or rattan as a building material in Asian cultures, palm leaves are used as thatches and even doors since they were strong enough to withstand the arid winds and are lightweight enough to be transported across the sandy terrain.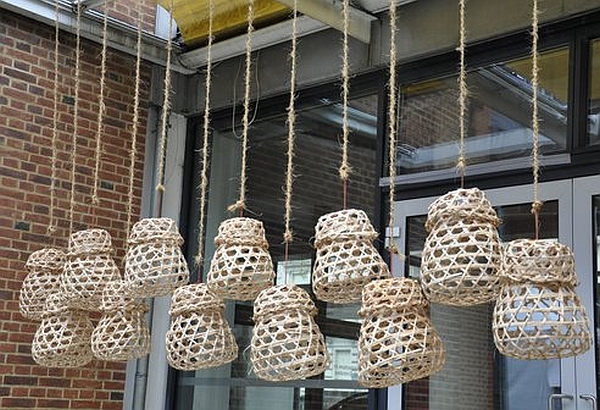 The curator of the exhibit and the architect of the astonishing Arish Palm Leaf Sculpture Exhibition Bonnie Alter has written a book on the subject after conducting extensive research on this type of architecture and buildings. Though new building materials have largely eliminated the use and preference of date palm leaves as a primary and inherent building resource in the region, the evolution of the demand for sustainable architectural has opened up the possibility for a resurgence of palm leaf architecture not only in the Middle East but also in other places around the world. Alter explores how the tradition can be revived since the sustainable and easily grown resource poses no threat to the eco-system of a particular place.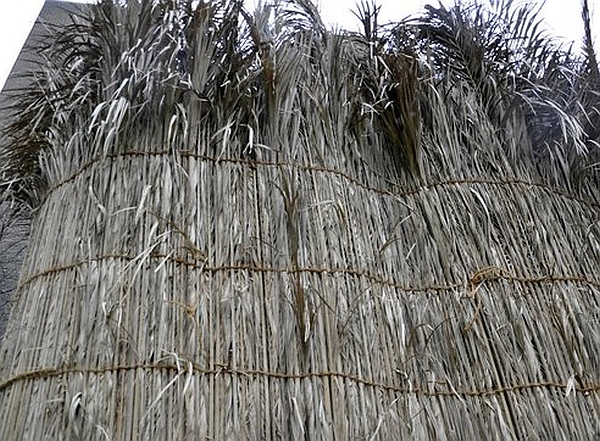 The building featured in the Arish Palm Leaf Sculpture Exhibition boasts of two layers of tightly woven palm leaves that serve as walls which serve as insulation for the individual buildings. Cooling for buildings is further boosted by the placement of individual houses less than a meter apart from each other.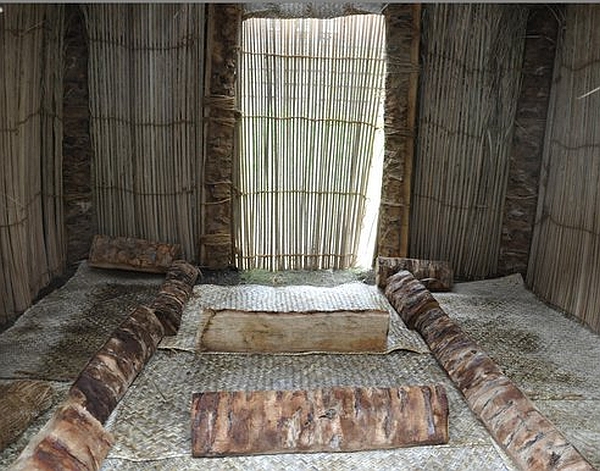 Laid out in a north-south orientation, the homes were created using over 4000 palm leaves by architecture students for Action 25, a disaster relief and sustainable development organization. Apart from illustrating the obvious architectural benefits of using date palm as a building resource, the exhibition also shows the versatility of date palm fiber via chicken cage/baskets developed by Sougha, a social enterprise that works for preserving Middle Eastern heritage and provides work for traditional Emirates-based artisans.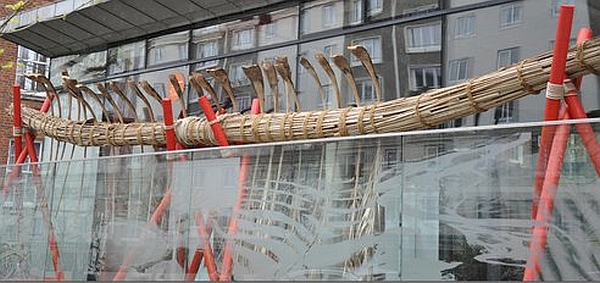 Via: Tree Hugger