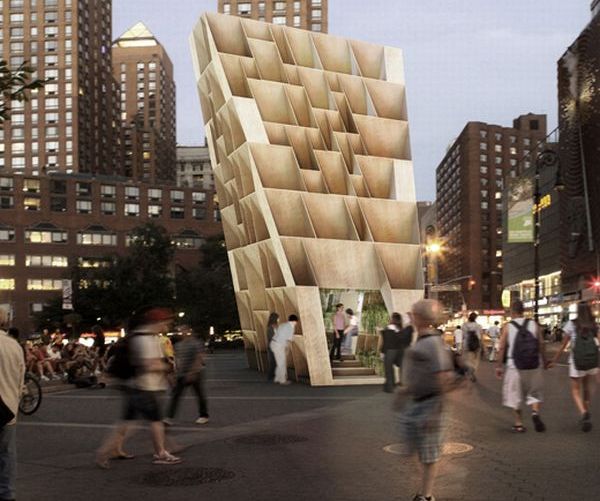 Image Courtesy: DCPP Arquitectos
It is interesting to note that when we design the urban landscape for our own purposes, comforts and needs then we maximize the available space and do as much as possible to accommodate everything we can. But when it comes to designing a 'green hub' in the man-made jungle, then it is left to the bare minimum. But modern designers are breaking away from those traditions and it is now time for parks to go vertical as well; just like our own homes.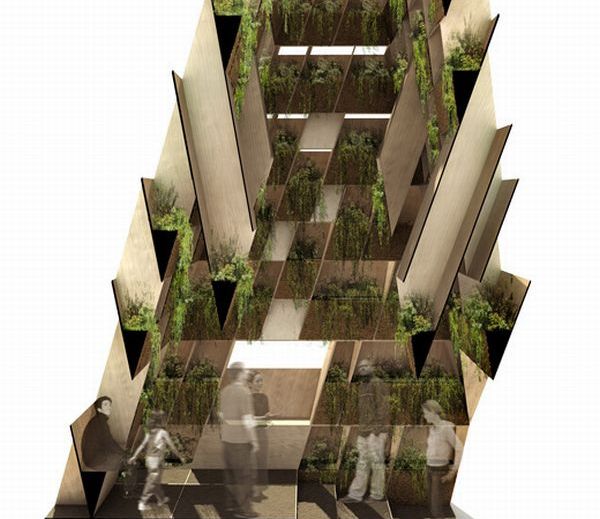 Image Courtesy: DCPP Arquitectos
Archifice, designed by DCPP Arquitectos is being dubbed as the 'Sukkah for the City', but we would just like to call it the 'Vertical urban park' (seems more simple and realistic, apart from taking an underlying connotations away). The vertical park concept seems like an extension of the already much talked-about 'vertical farming' model. But we still love it as it offers a simple design and a wonderful solution.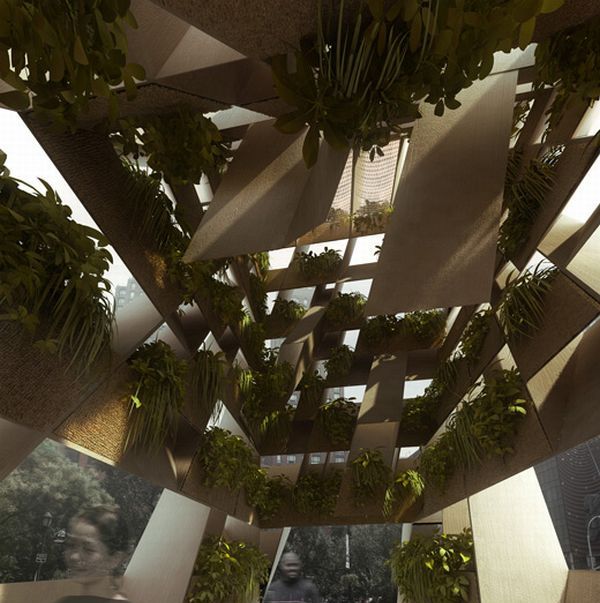 Image Courtesy: DCPP Arquitectos
Thick plywood planks, coconut fiber and soil containers ensure that the entire structure is made out of simple sustainable materials. No sign of plastic anywhere and this adds to the charm of Archifice. Then just put in the vegetation that you want to see and you have your urban park ready. It could be plants, shrubs, some trees, creepers, flowering orchids and a lot more.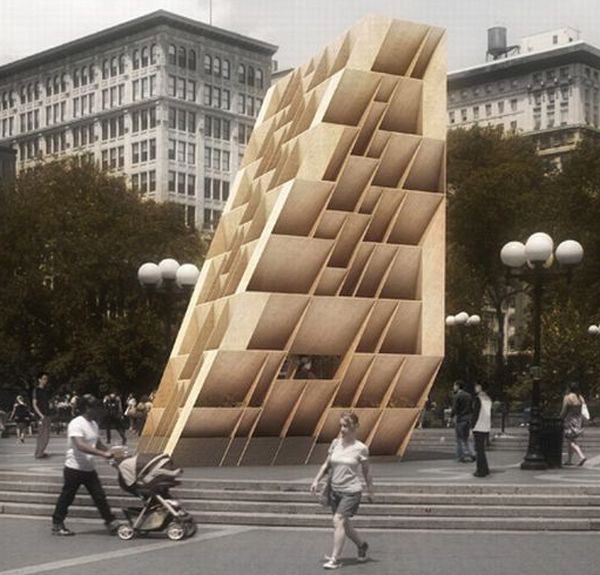 Image Courtesy: DCPP Arquitectos
This style of design allows you to expand vertically and ensures that in limited space, you can accommodate a lot more green. Of course, there is nothing like a real, vast park with lost of room. But in modern cities where space is a premium, Archifice, can provide clean air and green visuals in its own unique fashion.
Architects: DCPP Arquitectos
Via: Studio Lineal