Algae balloon apparatus being used in producing hydrogen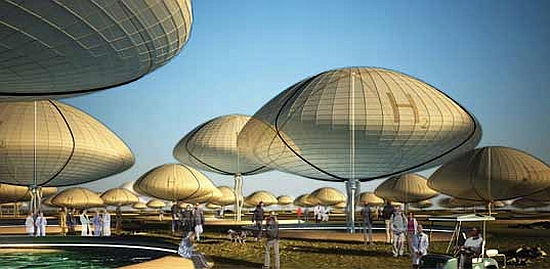 A group of Philadelphia-based creatives known as the 20/2 Collaborative have proposed a novel way to produce, store and distribute hydrogen for vehicles. The proposal calls for giant algae ponds coupled with large balloons to be built and set up in urban areas to generate hydrogen onsite for the refueling of automobiles. These algae ponds and balloons will create hydrogen renewably, sustainably and in an eco-friendly manner. The hydrogen will be created from algae in the ponds and fill up giant balloons, which will be used, in turn to fill up cars.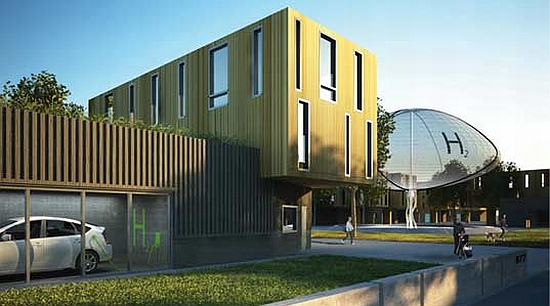 The idea has fabricated off the work of several research groups, including scientists at UC Berkeley, who are currently focused on the production of hydrogen from algae. It also recognizes the promise of fuel-efficient, non-polluting transportation. The algae balloon apparatus developed to be integrated into urban landscapes, was originally designed for possible use in Reykjavik, Iceland and was part of the Vatnsmyri Urban Planning Competition.
Via: Inhabitat