Al Borde Architects helps kick start green community building project in Ecuador
Living away from the basic amenities that exist in our life is hard to imagine. No lights to turn on at the flicking of a switch, no heating or cooling systems to keep things comfortable, no water in the taps and no electricity at all can be an idea that could be very hard to get used to. But for Cabuyal people of Manabi, Ecuador, this is pretty much life as usual and they have continued to live a life that is close to nature and away from the pampering comforts of modern life.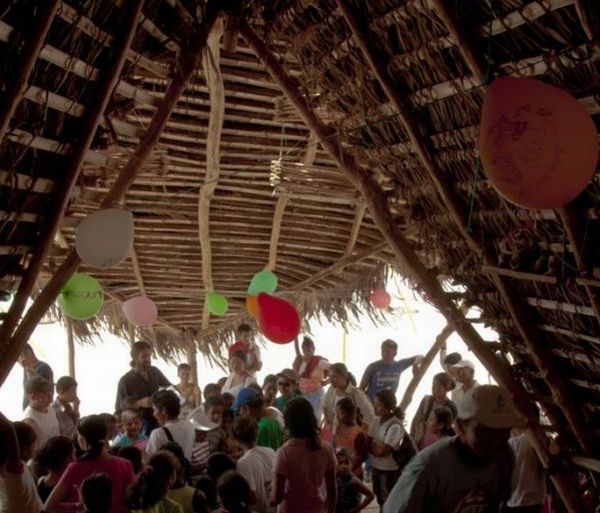 But Al Borde Architects decided to give this isolated community a chance to build their own homes along with a bit of help from the experts from the firm as they started a community building project. The project uses local materials that are easily available for the people of Manabi to work with and using their indigenous methods along with the building techniques developed by Al Borde, they have been able to construct sustainable structures.
The team stayed with the Cabuyal community for a week or so and finished one such structure that was not only used as a community building, but by involving the locals and passing on the new construction techniques, the team was able to create a community that can now build its own structures, which are both sustainable and sturdy. As the team returned to Manabi after a break, they found out the locals had improved on their structure with new bamboo walls and hardwood floors. With a bit of help, the Cabuyal people now have their own community building crafted from materials obtained in the forest.
Via: Gessato