ADCD comes up with United States' biggest paper fashion show
Paper fashion is a paramount for the youth who have always imagined making their career in design. The Art Directors Club of Denver at the biggest Paper Fashion Show of US, has proved how stunningly beautiful simple sheets of paper could ever look. This creative organization creates fashion to do good to Downtown Aurora Visual Arts, an association that through its projects brings out the hidden talents of the youth thus building up their self esteem.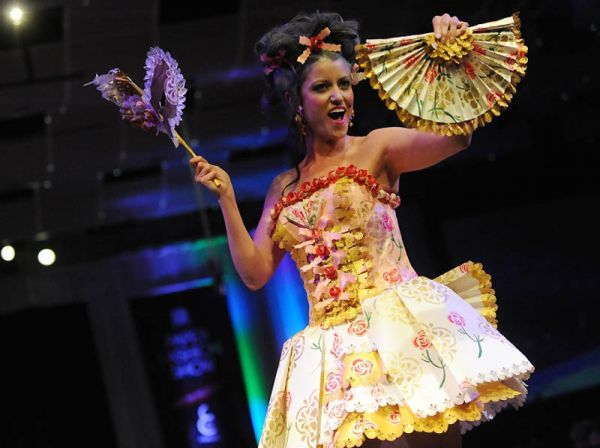 The Art Directors Club Denver, founded in 1955, is a local non-profit resourceful organization whose vital aim is to reinforce the creative group of people through learning, holding workshops and arranging for an annual design competition. It promotes teamwork and inspires the artists to nourish their talents, which can in the long run help to empower the next generation of creative artists.
This organization renders all kind of support to the youth of DAVA, who become a part of this fashion show every year. They not only love being a part of this show but also gain confidence seeing their own designs coming to life. Kids are as volatile as teenagers, and fashion provides a huge inspiration for these kids where imagination has no confines.
DAVA, a local community organization offers art programs for the youth ages 3-17, kids through these projects come out with their new individual talents. This not only builds up their confidence but also increases their connection to the community. ADCD has further helped this association to provide free onsite programs for kids who do not have an easy access to arts programming.
ADCD's goal is to strengthen the community, for which it holds such fashion shows every year. This not only helps to bring out the talents of the less fortunate kids but also lays a platform to better the community.
Via: ADCD/OddStuffMag