Acura unveils NSX Roadster, future hybrid car featured in 'The Avengers'
Finally, Acura has decided to reveal it NSX Roadster, which was spotted last year on the set of 'The Avengers,' an upcoming movie. As per the statement of Acura though the car resembles the hard top NSX concept right down to its beak like grille, but it has been created especially for the movie. It is possible that the appearance of the car in the movie will be used by Acura to judge the interest of the audience and to decide whether to go for its production or not.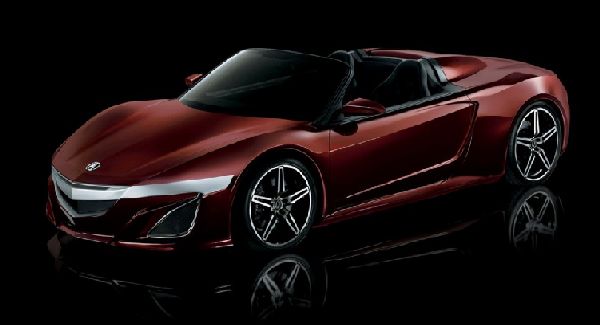 In case, if this car goes for production, it's most certain that the same Acura Sport Hybrid Super handling all wheel drive system will be featured by it as the hard top. The detuned version of this new system will also be debuted next year as the Acura RLX, featuring three electric motors, gasoline V6 and seven speed dual clutch transmission. In the NSX, two electric motors run independently of the V6 engine and powers the front axle. The V6 and the dual clutch transmission is matched to the third electric motor that will drive the rear axle. Multiple driving modes are also allowed by the setup like electric or gas only modes, hybrid mode using both gas and electric power making it capable for all wheel drive. In order to generate positive or negative torque to the rear wheel while cornering a bilateral torque control system is utilized by the complicated setup, referred as 'on the rails cornering' experience by Acura.
Primarily developed in the United States the new Acura NSX supercar will hit the showrooms in about three years, which means that if the NSX roadster is produced it may launch shortly after.
Via: Motorauthority