A new addition to your green kitchen – Herb & Spice Dish Drying rack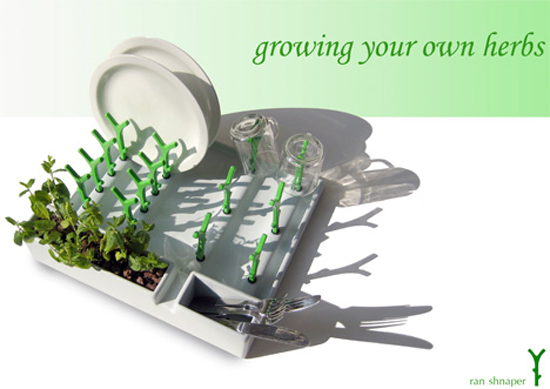 With water conservation becoming more and more important, designers look for more and more innovative ways to save up every last drop. This must have been heavy on designer Ran Shapner's mind as he unveils his latest Herb & Spice Dish Drying Rack. This clever little invention, inspired no doubt by traditional irrigation systems, makes use of the runoff water from washed dishes, glasses and other kitchen utensils to feed a small section of the dryer where kitchen herbs and spices maybe grown. Even the dish dividers are shaped like little herbs for effect!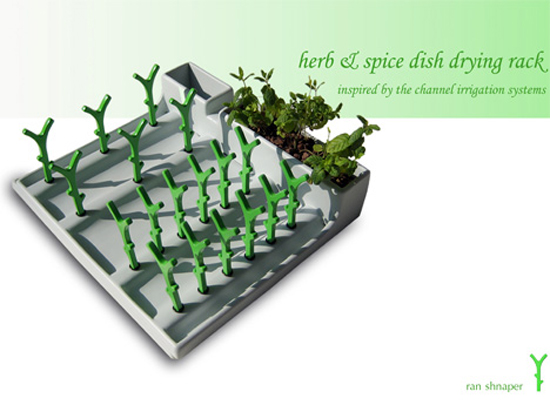 It's a nifty water conservation idea, since most of the wash water goes waste anyhow, but it does raise this one problem – Is detergent riddled water good for plants? Using a purely organic dishwashing cleaner could remedy this problem, so I would recommend it to people using or planning to use these detergents. It's a great idea…I just wish the herb rack was a bit bigger though.
via:Yankodesign / Home Tone