Green vehicles to tickle Apple fanboys' fancies

Apple products (be it the Tablets, laptops or the Smartphones) are all about the 'IT Factor'. They are as popular for their cool design and sleek look as they are for their thousands of apps and technical specs. With Apple, it is as much about form as it is with function. There are hundreds of Apple accessories out there in the market today. In fact, many firms depend on these for their very survival. We will mix this passion for Apple with our love for the planet to give you a list of the top eco-friendly vehicles that have been designed keeping the Apple Fanboys in mind. All of them offer an outlet to bring your beloved Apple gadget into your auto world. And the best party is that the integration is completely cool…
BMW Concept ActiveE: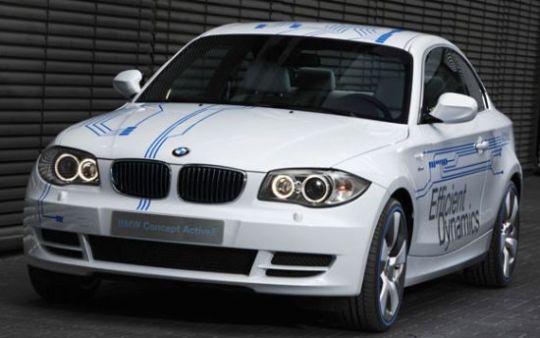 This is an all-electric Sedan that goes all out when it comes to integration with the Apple iOS. It sports a technology dubbed as the 'BMW ConnectedDrive' which functions via an app for the Apple iPhone (from 3G) and the iPad. This allows you to control your car remotely and features such as locking and unlocking the doors, the activation of the horn or headlamp flasher, the CarFinder and the Google Local Search function. Also you can just plug-in your iPhone 4/iPad to access all your car info at an instant.
The MotoCzysz E1pc: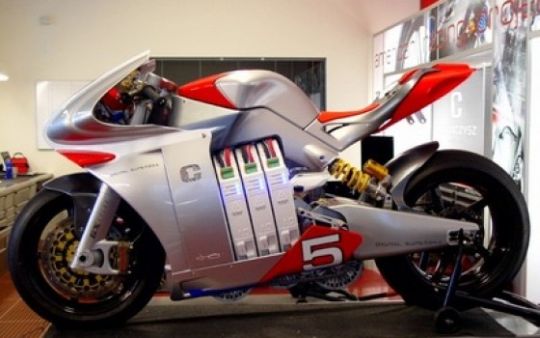 This is a zero-emission electric bike that docks with your iPhone to provide you with every little information you need about the bike's stats. Dubbed as the planet's very first digital superbike, it uses the iPhone to keep a record of the track location and speed via GPS, and can even measure performance metrics like lateral G, top speed and acceleration through various apps. You can always go back to your favorite Apple goodies for stats and more.
Nissan Leaf: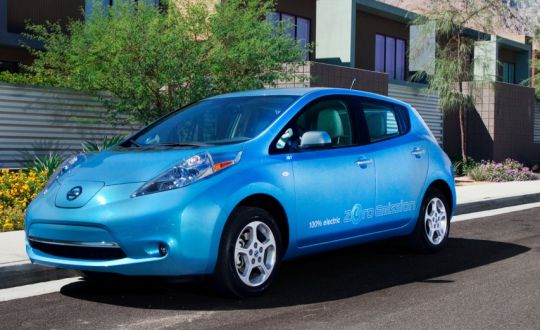 The Nissan Leaf is a really hot looking electric vehicle that gets much more awesome with its iPhone dock. By connecting to the iPhone, you can check on the Leaf's charge status with constant updates telling you when your Nissan needs to be plugged-in again. Also features like climate control can be used with the iPhone as a handy remote.
The Copenhagen wheel: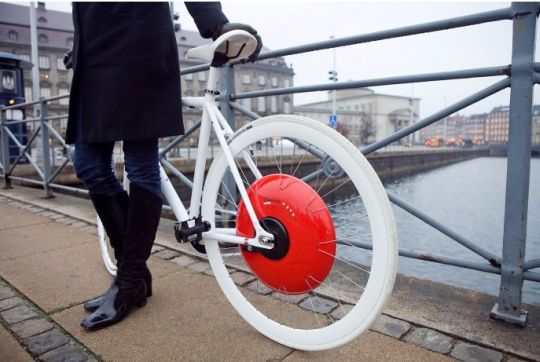 A commute on a bicycle that is built to be one with the Apple iPhone could be a real boon for those who love to do that little bit extra with their beloved Smartphone. This electric bike can charge up your iPhone every time you brake, a built-in Bluetooth connection that gives vital data, sensors that transmit info back to the iPhone about distance travelled, direction, speed and even air pollution. This is indeed the case of 'when the bicycle met the iPhone'!
Chevrolet Volt: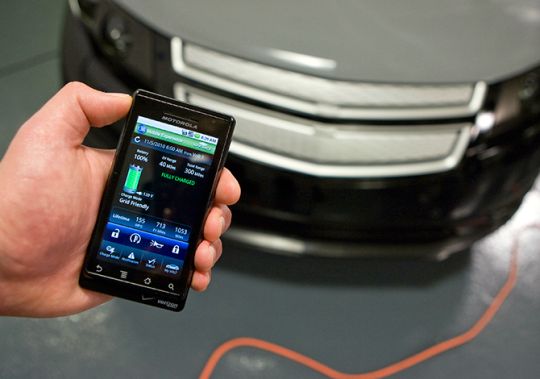 The Volt is a pretty iconic electric car. Now with its unique and custom-made iOS apps, one can hook up their iPhone to the Volt and get a reading of the charge on the car, an ability to program grid-friendly charging times (juicing-up when rates are low), precondition climate inside, notify with mails about break in charging and also track the car's fuel economy and overall range! Plenty from a single iPhone App…
2011 Ford Fiesta: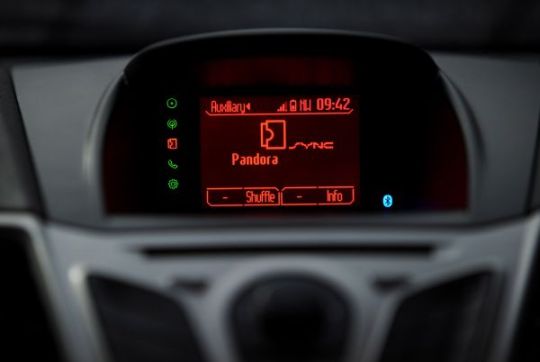 The Ford Sync Applink system is a technology that allows you to do a lot more with your iPhone while you are enjoying your Fiesta. Its new app allows you to place voice commands on your iPhone and even reply to twitter feeds in voice. The technology will convert them into Twitter texts for you. Obviously there are the other remote-controlled functions like door & climate control, voice commands to answer phone calls and even messages and a look at the car's key information.
Rinspeed's Concept Car: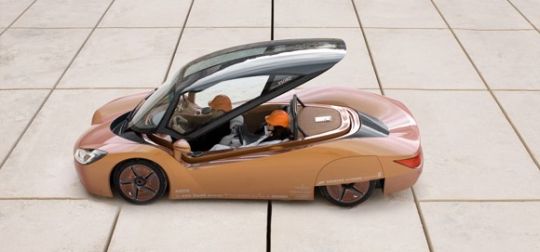 All-electric concept car completely integrates with the iPhone. When we say 'completely', we mean in absolutely every sense. From unlocking doors and acting as the start key to driving and even morphing the car from a single-seat sports car to a trailer with room for two more! Yup, being a concept creation is lot more fun than being a real set of wheels on road. This is more like Playstation Remote to drive a real car, but with an Apple iPhone!
Smart ForTwo: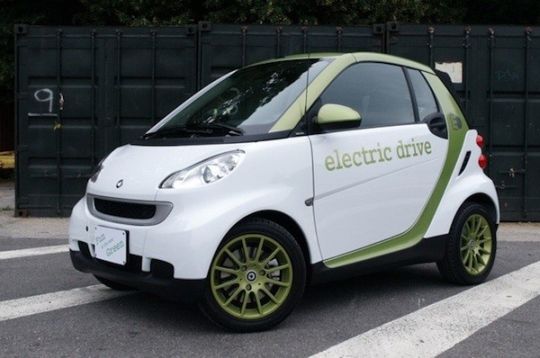 Another electric vehicle that will show you the car's battery life, how long you can go before you need to juice up again, what speeds you can hit with the charge left and stuff similar to that on your iPhone. With its own custom made App from 'Smart', the extra-large buttons and the extra options make it a wonderful driving experience. When you plug-in for charge it also shows on your iPhone how much longer before you are good to go again.
Honda Insight ECON for Honda Vehicles: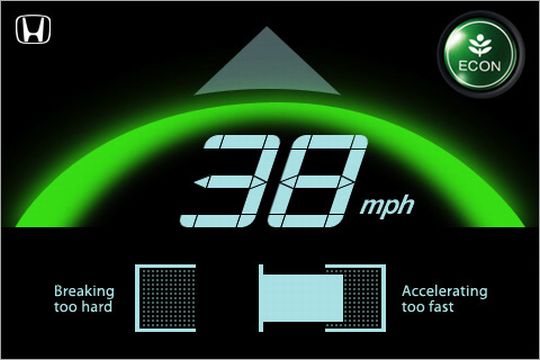 Here is an iPhone app that we thought should be on as it could be used by all iPhone users who drive Honda vehicles and wish to go green. Plug it in to your iPhone compatible dock, switch it on and you will see an array of stats like speed, braking, acceleration and more. All these culminate into an 'efficiency bar' which you need to keep steady for the cleanest possible drive. At the end you get a score and the greener it shows on the bar, the better for the planet and you!
If you love your iPhone and love going green, then why not bring both of them together? Bring together these all-electric vehicles with the Apple iPhone to create a whole new world- that is both fun and carbon emission-free.