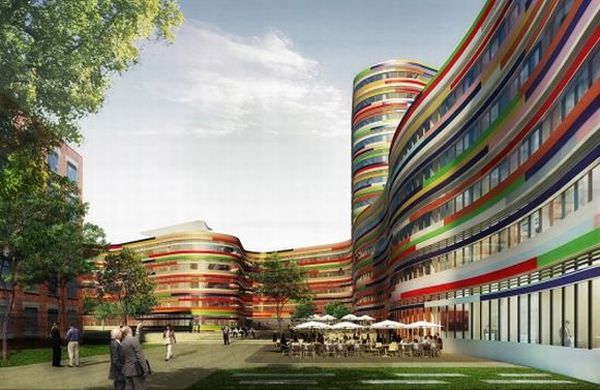 Ecofriendly buildings are required in present scenario to deal with the increase in global warming and other natural disasters. To deal with it, sustainable technology is developed which offers a complete ecofriendly surrounding and doesn't pollutes the surrounding and the environment. This has been taken as a step toward a greener tomorrow and people are supporting it in every possible way.
These buildings are not only beautiful, but are also Zero CO2 emission building which is a great contribution toward our green planet. There are many such buildings in world these days, so here we are with the best seven sustainable office buildings for the future.
1. Legion House to become the first carbon neutral office building in Sydney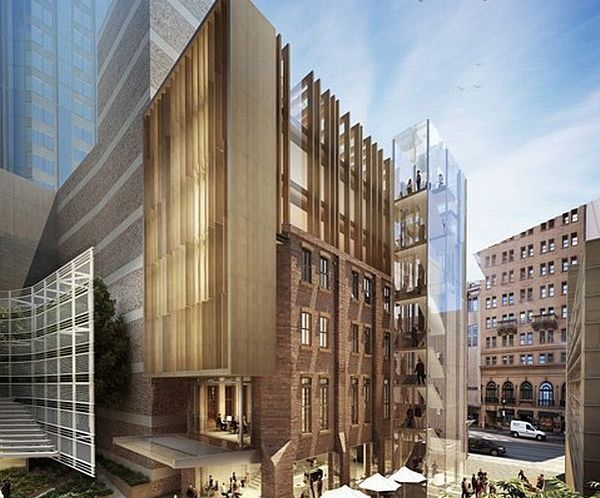 This Legion house is one of the oldest sustainable buildings in Sydney. It was built 109 years ago and still its there as a symbol of green world. This awesome project was constructed by Grocon Construction Company. By next two years the company will be taking steps to modify this building and make it one of the historical buildings in the sustainable building concepts. There will be a number of features incorporated with this modification like water saving concepts, vacuum toilets, and renewable power generation.
2. Cactus-inspired building for MMAA's new office in Qatar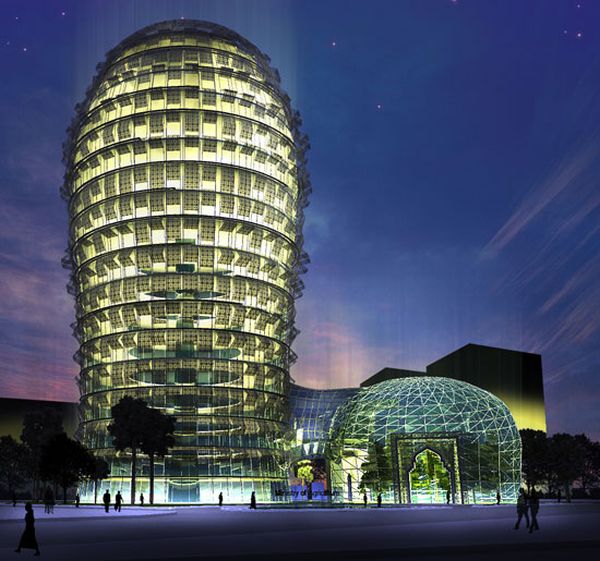 This building in Qatar is a famous sustainable energy efficient building. This building is not only sustainable but is also stunningly beautiful. This cool building is designed by Bangkok based architects Go Group which is known for their awesome designs. This building is located in Doha, Qatar.
3. World's largest solar-powered office building unveiled in China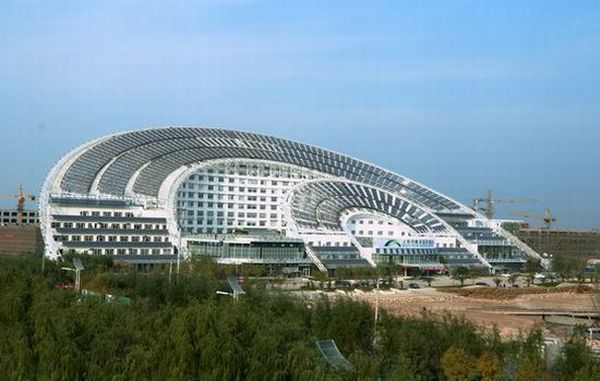 China has always tried to adopt new technology and has always proved its superiority. This solar building in China is the world's largest solar building ever built. This building is situated in Dezhou and is constructed in an area of 75,000 square meter and is built in a shape that looks completely awesome. Its inclined structure and the solar panels look gorgeous. The building is completely surrounded by solar cells to continuously generate energy all day.
4. HOK conceptualizes net zero emission office building for St. Louis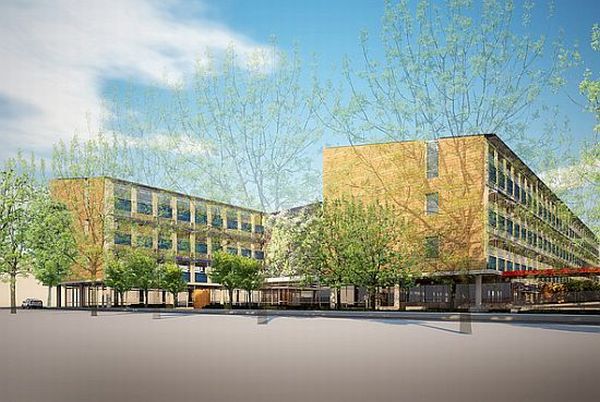 This unique concept building is being built by two companies named, HOK and the Weidt Group. This building is located in St. Louis and is believed to be a concept of complete sustainable environment and will have zero emission into the environment. This building is estimated to consume 76 percent less energy than the usual buildings. The building is especially designed to take off the load of heating and ventilation system.
5. StudioDosi designs solar-powered office building for Leeds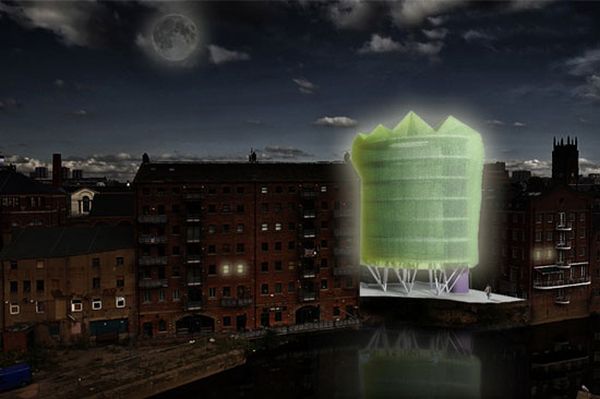 This building is a completely different one as it uses both water and the solar energy for its energy operations. This super-cool design was designed by Italian firm StudioDosi which is known for their exotic designs and structures. This building has a total area of 2260square meters with a 360 square meter public space suspended from above. This gorgeous building is completely covered by a green see-through-wall which adds to its beauty.
6. Sauerbruch Hutton to build sustainable office building for BSU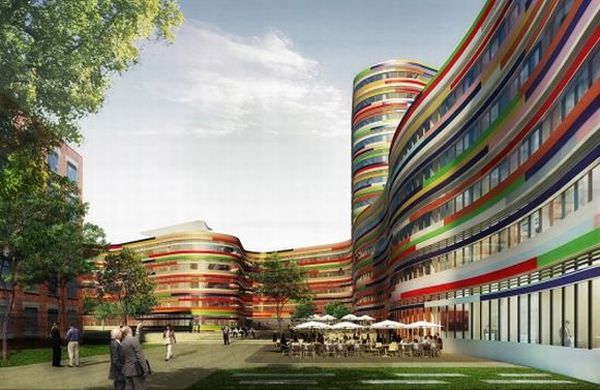 This building is really adorable for its design and awesome structure. This cool building is completely made to work on the renewable sources like solar heat, energy, and power. The development of this building also makes effective use of natural ventilation and harvests rainwater for various purposes. This building has already received awards for its super cool design and is scheduled to be completed by 2013. The complete structure of the building is divided into two parts. One of which is a high tower with two adjacent wing buildings.
7. Studiodosi unveils zero-emission office building for Provincia di Parma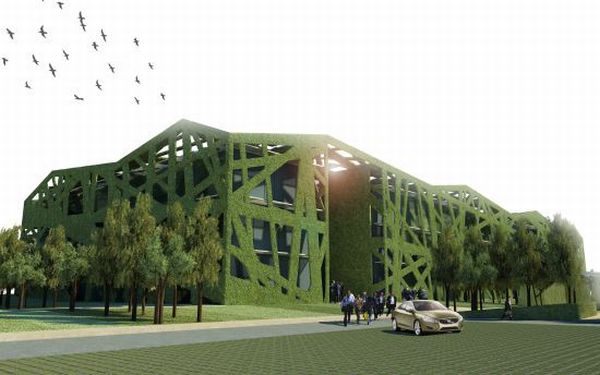 Provincia di Parma is another cool creation by the Italian firm Studiodosi and this one is really stunning. The design again attracts the people and there is no way you can dislike this cool creation. Made completely green conveys a message of green future and a greener world. This building is a zero Co2 emission building and will help environment in all possible ways. It was constructed in 2009 and is located in Parma, North of Italy. This building is what defines a perfect sustainable building and there is no perfect competition to this exotic creation.