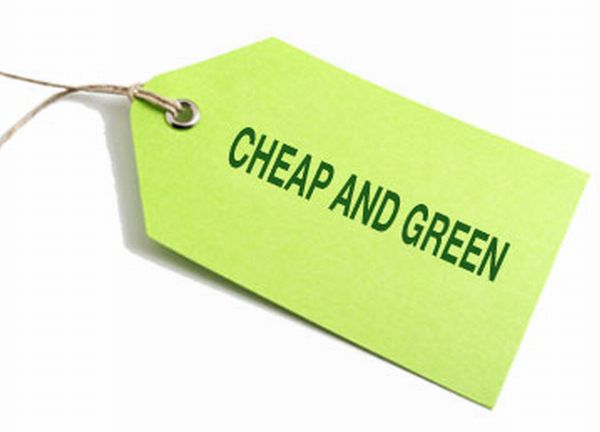 We are living in a world where energy consumption increases every second. Soon we may face acute scarcity of energy just like some of the infamous energy crisis faced by several nations now and then. It is imperative to reduce our dependence on electricity and look out for sustainable alternatives.
Reciprocating the same, many people around the globe have been working on creating devices that do not require electricity or any other non-renewable source of energy to operate. In present age of electricity, we present amazing innovations that will make your life green and help you save energy as well as money.
1. Love pot humidifiers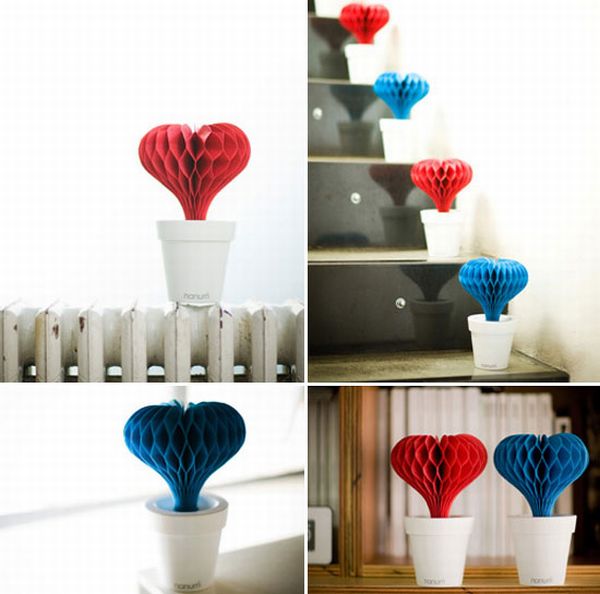 Love Pot Humidifier are based on amazing technology that does not requires any electricity to function. Bacteria free, eco-friendly and beautifully designed, Love Pot Humidifiers was designed for Nanum Poject. Nanum is a charity initiative that will donate all the money earned from sales of these humidifiers to fulfill the educational requirements of needy children. Bring home this humidifier and fill your life as well as of some children with aroma and joy.
2. Pocket shower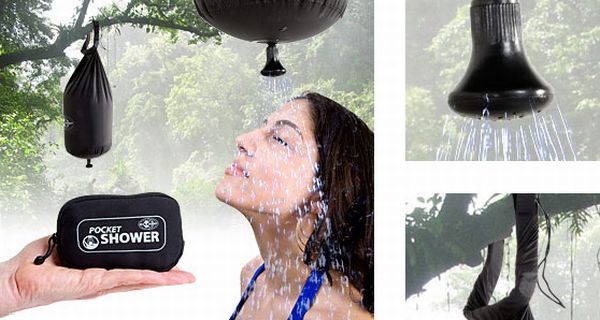 Those who can't bath without shower can breathe a sign of relief as Pocket Showers are here. With these one can take a shower in the middle of nowhere. Ultra-portable, this tiny shower can hold around ten liters of water. All you have to do is to attach it above your head and open up the shower head for a refreshing experience. What's more, you can fill this gizmo with water and place it in sunlight. The black fabric of Pocket Shower absorbs heat and warms the water in no time that too without any requirement of electricity. Once you are done, pack this in small palm sized pouch and move on.
3. Thermodynamic cooler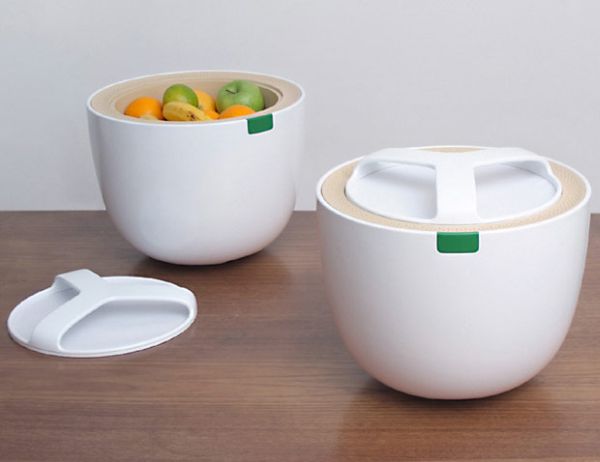 Thanks to Rochus Jacob for introducing the innovative cooling system that doesn't require any electricity to operate. This thermodynamic cooler utilizes the evaporating water to cool and preserve the food stored in it. Rochus used raw material like bio-plastics, clay and glass foam to manufacture this cooler. It has a wet glass-foam that evaporates to keep the temperature in control like a pond. You just have to refill this cooler with water in an interval of two days. The green indicator fitted at the exterior of the cooler keeps one informed about the moisture and water level within. Bring home this innovative Thermodynamic Cooler and help in sustaining the environment whilst saving considerable electricity cost.
4. Aqua drop maze game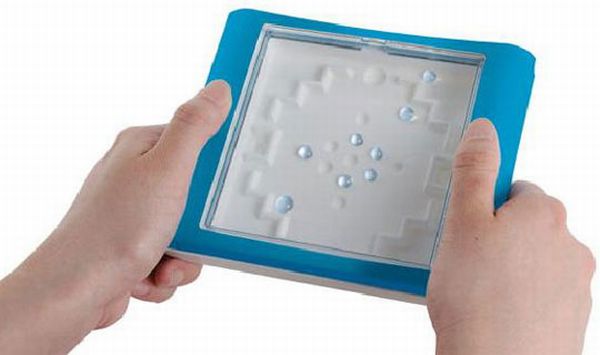 This one is the revised, non-electric version of classical maze game. Available in different designs, the Aqua Drop Maze game has a super water-repellant coating within that allows the water to group together like a semi solid. The player has to gather all the drops together to form a single drop and navigate it through different paths to the hole. The direction of the water balls can be easily controlled by tilting the device to the direction you want it to move. The best thing is that you do not need any battery or electricity to play the game.
5. Solar powered UVonion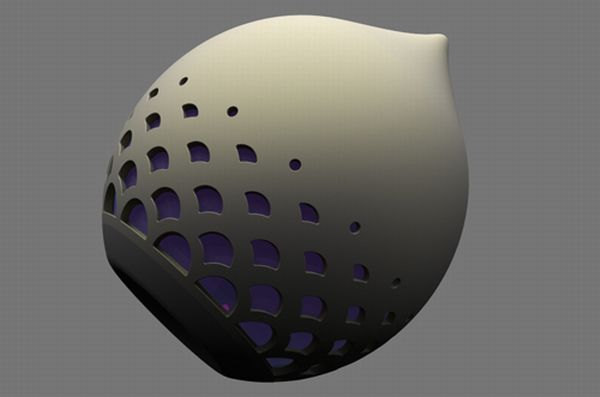 Bring home the solar powered UVonion that illuminates and sanitizes simultaneously. Designed by Yun Li, this onion shaped ultraviolet lamp with ultraviolet LEDs that can be used to illuminate your surrounding while saving considerable amount of energy. Just expose UVonion in daylight to absorb the energy from ultraviolet rays just like solar panels and it emits the same at night. This lamp is a ground breaking innovation that allows one to harness solar energy into electrical energy and reduce your energy.
6. Iiamo go self heating feeding bottle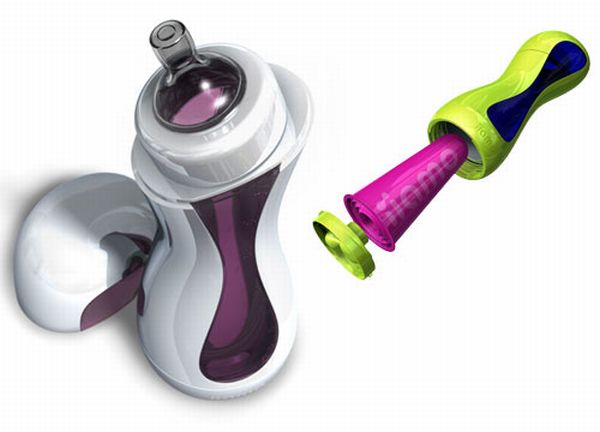 Welcome Iliamo, a baby milk feeding bottle that is self-heating in nature that too without any usage of electricity. Free from any BPA and PVC, this bottle takes just four minutes to heat up. This bottle has 100 percent disposable organic salt and water cartridge that actually heat the bottle. The design of this bottle is equally enticing, thanks to Karim Rashid, renowned Prada and Ralph Lauren designer. Iiamo Go Self Heating feeding bottle is available in different colors along with additional cartridges.
7. R2B2 Equipment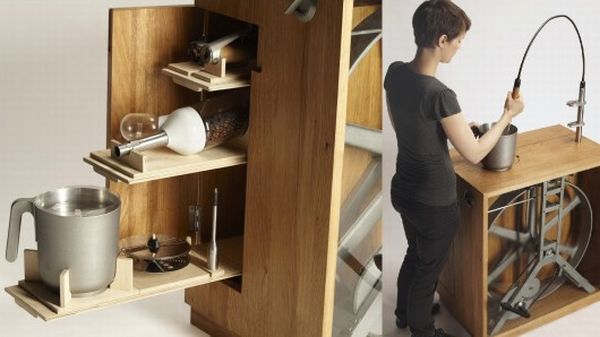 The R2B2 Equipment was recently showcased in Milan Furniture Fair, where it drew huge appreciation. It is a unique design by Christoph Thetard that allows the user to grind, blend and process food without using any electricity. This equipment utilizes manually operated flywheel that stores the energy to power it mechanically as well as directly.