2011 MotoCzysz E1pc: World's most advanced e-motorbike is finally here!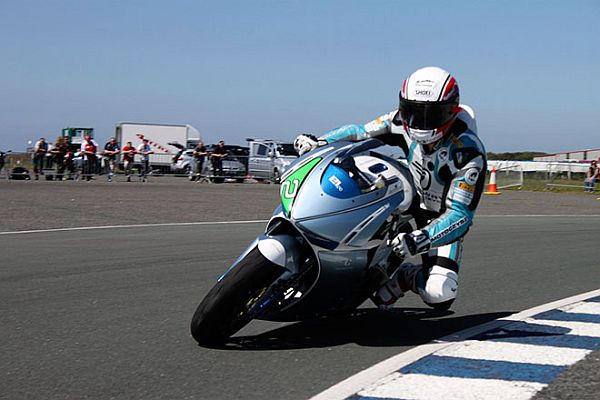 The original all-electric MotoCzysz E1pc, released back in 2010 for the prestigious TT Isle of Man racing event, was already touted to be the most advanced motorcycle on the face of our earth. After one year, now the 2011 class MotoCzysz E1PC is said to even dash to a further improved level, and we can only imagine how this version of the adamantly 'green' monster can ultimately turn out to be.
Conceived by Michael Czysz, the bike incorporates a custom-built removable 12.5-kilowatt-hour lithium polymer battery. But the improvements made this time are rather structural in nature, thus implying enhanced aerodynamics and, hence, accentuating upon the blistering speed. The frame – now moving outward from the batteries – has been replaced by the lightweight, yet sturdier carbon fiber. This ingenious design consideration reduces the overall weight by 500 lbs, while the 200 hp of raw dynamism is still maintained.
On the other hand, the suspension mechanism has been subjected towards the 'interior', with the shock absorbers fixed beneath the tank for efficient space distribution and management. The earlier version of MotoCzysz E1pc could already romp to a top speed of 140 mph. And now, with this improved version, one can only expect the speedometer to tick even higher. Looks like the Ion Horse has got a serious competitor; more so as the 2011 TT Isle of Man racing event is all set to comprehensively reach its grand finale.
Source: Wired