16-Year-Old boy converts his old pickup truck into electric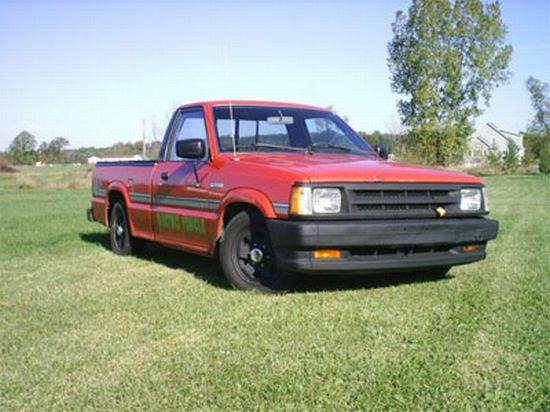 Few days back we talked about a 15-Year-Old boy inventing an air powered perpetual car engine and today we have another teenager going beyond the ordinary. Andrew Angelloti (16 years) has converted his 1988 Mazda pickup truck into electric. The cost incurred for the conversion wasn't borrowed nor demanded from parents ($6,000 he had saved up from his part time job as a life guard). This invention exemplifies the famous old saying – Charity begins at home! His truck now reaches a top speed of 55MPH with a range of 40 miles per charge.
Andrew Angelloti says:-
I've always had an interest in vehicles of any kind. I also have a 'do more with less' attitude, and a concern for what the petroleum industry is doing to our society and our environment. I want to show how easy it is to convert to electric, and how practical these vehicles are for everyday driving.
Via: Engadget