Eco conscious teenagers are expected to recycle their electronics, given the current adverse consequences such circuitries pose to our precious eco system. However, what is really scaled up on the conscientious scale is the enterprising thought of creating a solid business out of this baleful situation. And, that is exactly what 15 year old Jason Lin has fascinatingly achieved, by starting his full fledged e-waste recycling endeavor.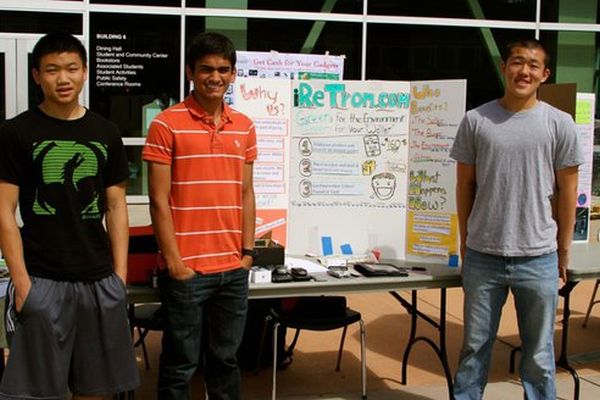 Our young entrepreneur along with some his friends has started a website named as iReTron.com . Here the customers can sell their used gadgets and gizmos like laptops, consoles and phones. Now, Lin and his crew try their best to completely refit and restore such components to their earlier working state. These revamped components are in turn sold to eBay and other online platforms, thus enhancing upon their electronic lives.
Of course, there can be some cases where the devices are dilapidated beyond repair. In such scenarios, they are just smartly dropped off at a certified recycling center. And, if they don't sell, the components are donated to the charity.
The above mentioned system does insinuate a three pronged advantage, symbiotic to both the consumers and suppliers. For example, the preliminary users make their own money on selling their used electronics. iReTron makes its profit based upon such recycled components. And, finally and most importantly, our eco system benefits from this 'cycle of sustainability' by having its landfills being reduced drastically.
Via: TreeHugger