Eco chic green houses made using recycled materials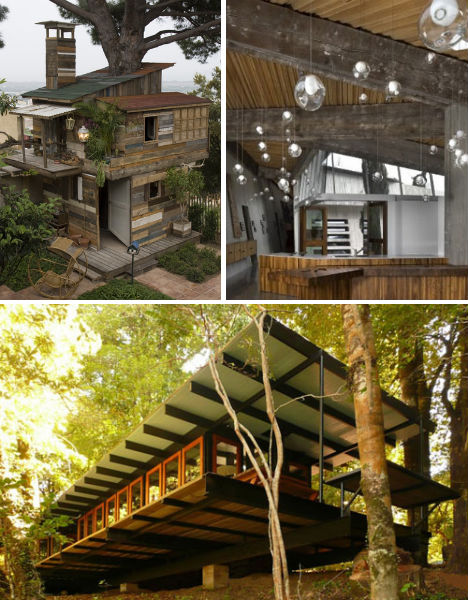 An exciting and equally challenging preposition for eco enthusiast is the fast catching trend of building houses using recycled materials. Highly innovative and unprecedented options are being worked out across the globe. Materials such as naive bottles and cans, to reclaimed woods, plastics and even airplanes and ships are being used innovatively to give a chic rustic look to our humble homes which have thus become a symbol of artistic recycling.
Some of the highly acclaimed and most sort after materials used to build "green homes" world over include:
Buddhist Temple in Thailand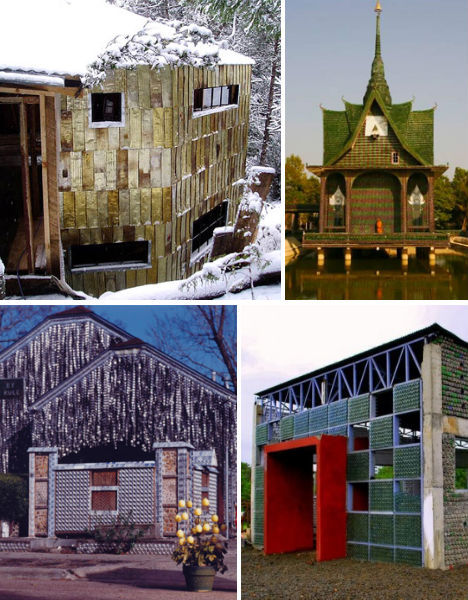 Used glass bottles or cans whish are waste for most of us and thus land into our waste bins have found a new habitat. One of the Buddhist temples in Thailand was innovatively built using one million brown and green bottles, another exquisite use of tomato tins which were flattened and transformed into exterior tiles were fitted on a mountain home in Patagonia. None of us could ever think plastic bottles could be stronger than concrete, however a schoolhouse in San Pablo is a living structure exemplifying the strength of reinforced plastic junk.
Ships and Boats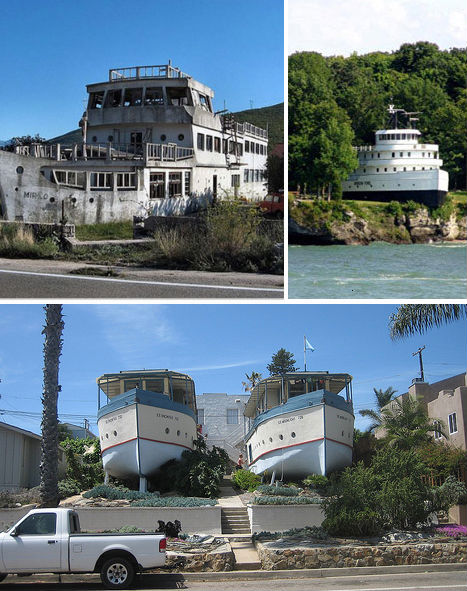 Abandoned ships and airplanes have been exclusively transformed into alluring houses. One such example is of "The Ship House" which stands tall in Dalmatia, Croatia and has acquired rave reviews for the use of this unique concept. On the other hand "The Ship Residence" located on the South Bass Island in lake Eerie at Put-in-Bay, Ohio is the revamped Great Shipping Boat built by Henry Ford. The thrill of living in a house made from a ship is indeed indescribable.
Glass Panels and Windows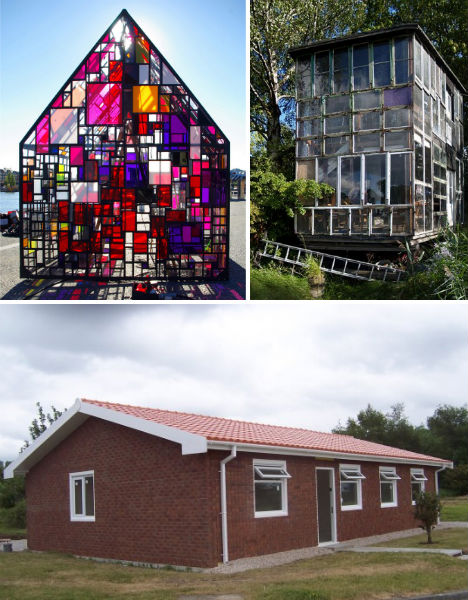 Reclaimed Plexiglas have been effectively converted into a house by artist Tom Fruin. The piece of art which is non functional is nevertheless an inspiration for many as to how recycled glass can be put to aesthetic use. Another splendid house although not very palatable, stands in Freetown Christina, Copenhagen completely made from relinquished windows.
Barns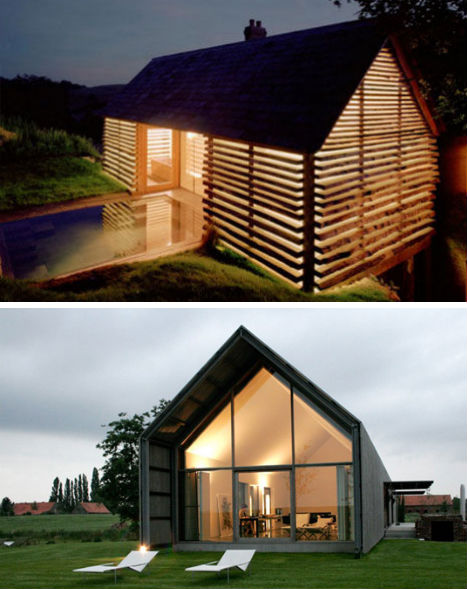 Barns have been elaborately converted to spacious, well ventilated and well lit houses. Belgium boasts of its one of a kind barn house retaining the traditional shape reinforced with glass and fitted with a fully functional shutter facade. Either original barn structure is use and improvised with other materials to give it a conventional look or it is dissembled and made into a completely new structure.
Shipping Containers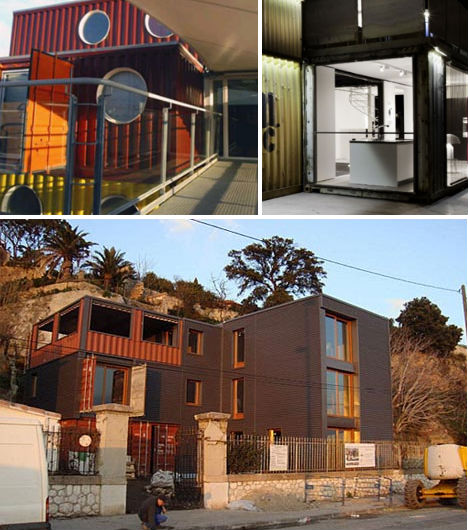 Abundantly discarded after a lifespan of five years and readily available, a unique DIY concept utilizes worn out and trashed shipping container to model a house. Such houses are naturally a big hit with people who are nature loving and want to do their bit to recycle materials and convert them into usable forms.
Grain bins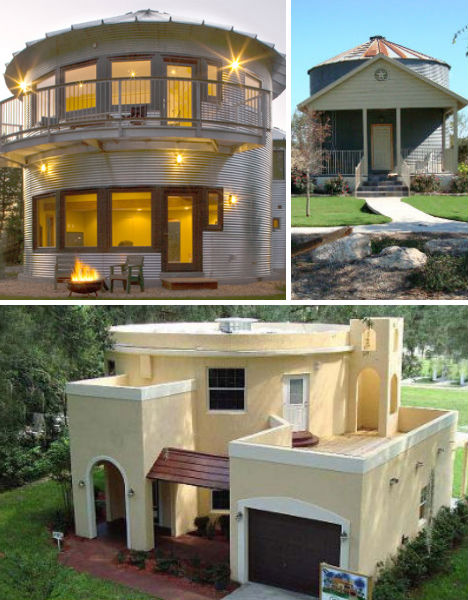 Did we ever know that crude "grain storage bins" or "silos" could be converted into an elegant house. True, very adventurously used, two silos were joined by a hallway and recreated to give a stunning look in the rural American Mildwest. Another house making use of silos to form an internal chamber is located in Gruenne Homestead in Texas.
Tires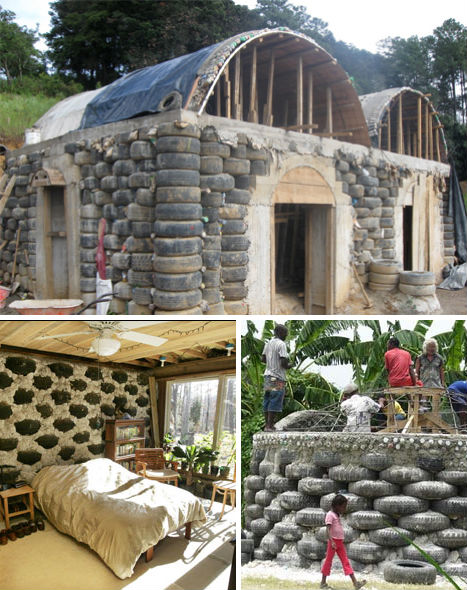 One of the toughest synthetic materials, which are known to handle wear and tear effectively is the rubber tire. The sturdiness and strength of the tire when combined with mud or plaster not only provides a strong dwelling but is also insulated from temperature variations. This concept was utilized to built cost effective and inexpensive homes in Haiti. An "Earthship", a term coined to an eco friendly house primarily made of tires are very popular in the deserts of United States.
Pallets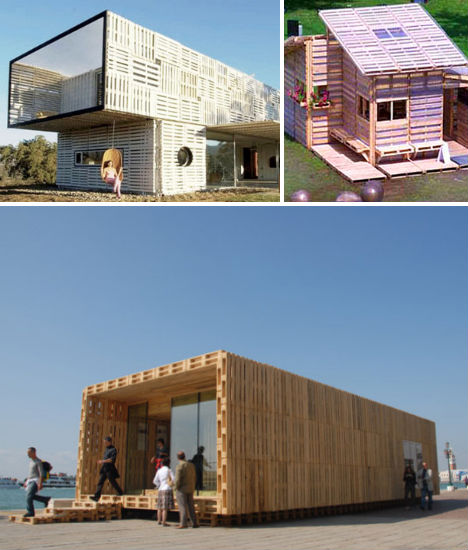 The pallets, made of wood, are structural foundations that when placed in the shipping containers assist in transportation of gullible materials. Once transported the pallets are discarded and thrown into landfills. However, designer and young nature enthusiasts are using these pallets effectively to build houses that not only look appealing but are well ventilated and pleasingly well lit, one such structure being a home in Curavavi in Chile where the pallets are painted white to give the house a serene look. Pallets being strong and abundant are finding usage in natural calamity hit zones, where they can not only form the external house but also be used for the internal furniture and decks. Another example of using pallets to build a cost effective and energy efficient house is the modular Paletten Haus designed by two students from the University of Vienna.
Reclaimed Wood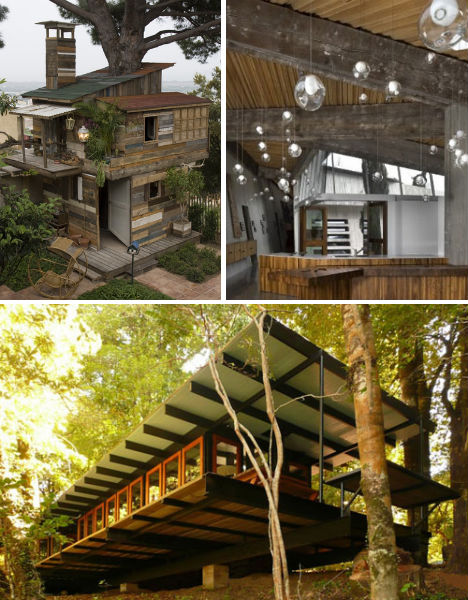 Wood picked up from recycling units can be used in its "as is" form or combined with other materials to create a rustic and modern dwelling. The "Treehouse of Hyeres" retains the original wood and paint while the other illustrations show houses which have been built with the use of additional materials.
Stone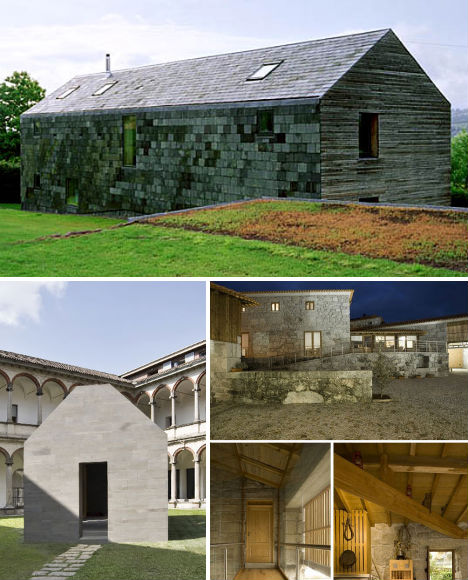 Recycled stones from abandoned buildings can be remodeled into ethnic, yet conventional houses. "The House of Stone" in Milan exemplifies how architect John Pawson built a chic house from reclaimed stone, while in Portugal an age old villa was converted to a luxury villa by combining the original stone work and reinforcing it with new glass and wood.
These wondrous and breathtaking architectural grandeurs prove beyond doubt how creativity can turn even discarded materials into elegant masterpieces