Camping gadgets that add sustainability to your adventure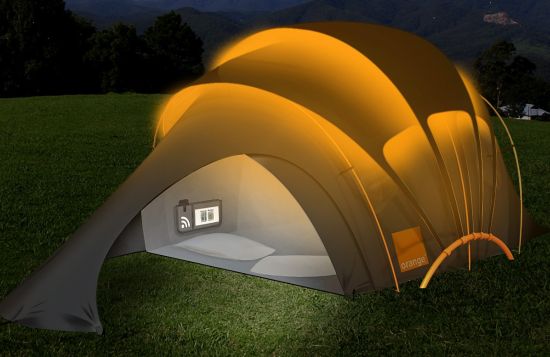 Its summer time and we all want to pack our bags and leave for a cool outdoor location away from the hustle and bustle of city life, where there isn't much between us and nature. However, before that we need to pack a set of essential gadgets that will keep us connected with the world, just in case. While avid-campers mostly have their kits ready, it's always good to have sustainable systems instead that don't have any impact on the delicate ecosystem around. Here is a list of 15 such must-have gadgets that can keep your camping trip clean and green:
Orange Solar Tent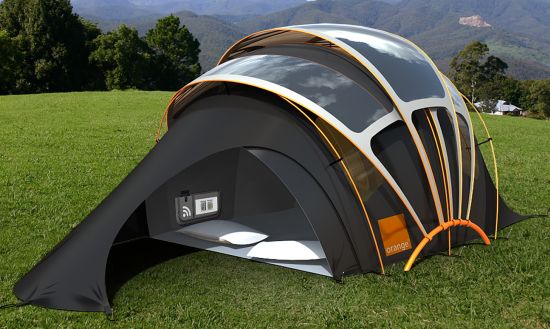 Orange is utilizing cutting-edge technology in harvesting solar energy and has developed aSolar Concept Tent that is house to a variety of sustainable facilities. This futuristic tent can supply energy harnessed from the sun to power handheld devices through a wireless charging pouch. The tent also incorporates "glo-cation" technology which helps the festival-goers to track the location using either an SMS message or automatic active RFID technology, which will make the tent glow in dark so that you can easily recognize your destination. At the heart of the tent lies a central wireless control hub which indicates the amount of energy generated on a flexible touchscreen LCD display screen. Further, the tent includes an internal heating element embedded within the tent's groundsheet which is controlled by the central hub.
Girasol Solar Coffee Maker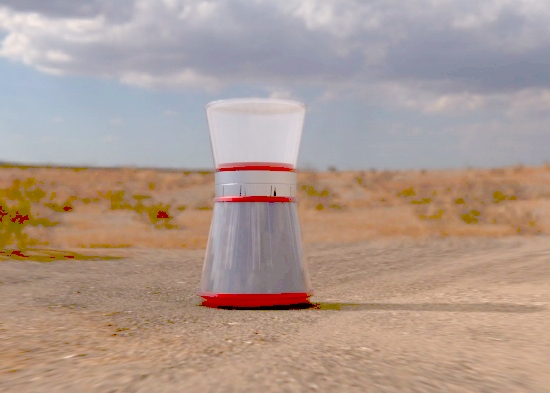 There aren't many things better than a hot cup of coffee at a desolate location. Industrial designer Christopher G. Patton has tried to figure out a way to provide caffeine-addicted campers their daily dose without showing any effects on the environment. The result of his analysis is the Girasol, which means sunflower in Spanish. The coffee maker makes use of solar heat to prepare a cup of coffee when you need it most.
Solar Camping Lamp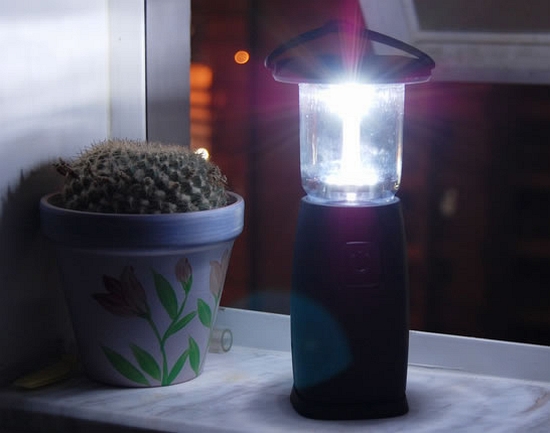 The Solar Camping Lamp is an LED lamp that is designed to harvest solar energy during the day and power a set of 6 LEDs after dark. The lamp also doubles as a cellphone charger. As a backup, the lamp also features the good old hand-crank technique to generate electricity.
Solar GPS Data Logger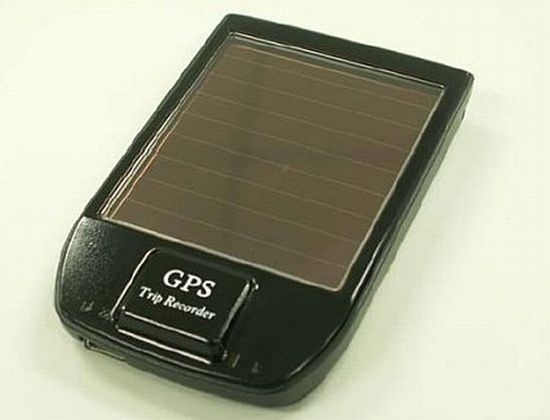 The iBT-GPS Solar Bluetooth GPS Data Logger is a dual purpose GPS device that is powered by solar energy. As you can see in the image the devices has a solar panel in place of the normal color screen. It solves two main functions; it can act as a trip recorder or can also connect to your Bluetooth enabled phone to deliver normal GPS functions. The device can store 50,000 waypoints in its 8MB internal memory and can run 35+ hours on a single charge.
Maglite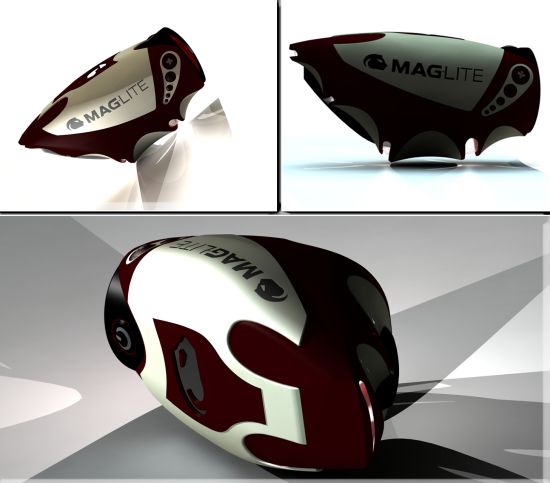 The Maglite by industrial designer Daniel Bailey is inspired by a hand grenade and is a multifunctional flashlight that has been designed for extreme conditions. The light which can be worn on your belt comes with a trigger, which when pulled turns on the light beam. The solar panels used in the design, suck up the sun in the mornings to give you a cool glowing grenade looks in the evenings. The flashlight comes with side buttons that allow the user to change the color of the light that beams out from it.
HydroWind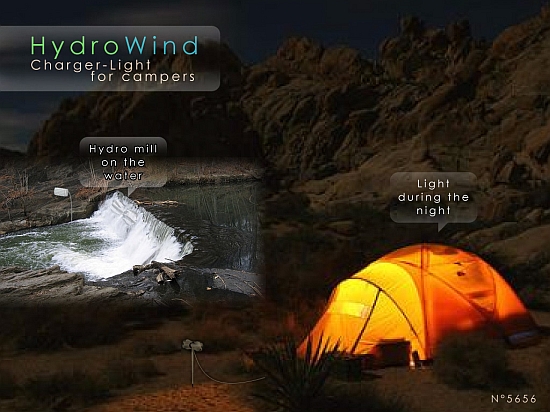 Designed by Ange Solomon, the HydroWind is essentially a wind turbine that can also work in water to generate hydroelectricity as well. The device generates enough energy to power your handheld devices and light up a few lamps in your tent.
Portable Parabolic Cooker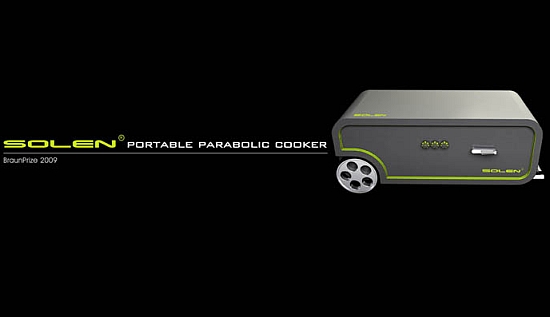 Solar-powered cookers are definitely a green solution for all those camping enthusiasts who don't want to contribute to global warming by burning wood for cooking food. However, present day solar cookers are only good as a secondary choice since they directly use the energy of the sun to cook food, where an overcast day means that they'll starve. Industrial designers Xiao-Fang Shen and Nikolai Ruola have tried to solve the problem with a conceptPortable Parabolic Cooker that collects solar energy to heat oil in a tank. Once heated, the oil can be used to cook food for days before it needs to be heated again.
Solar Cooler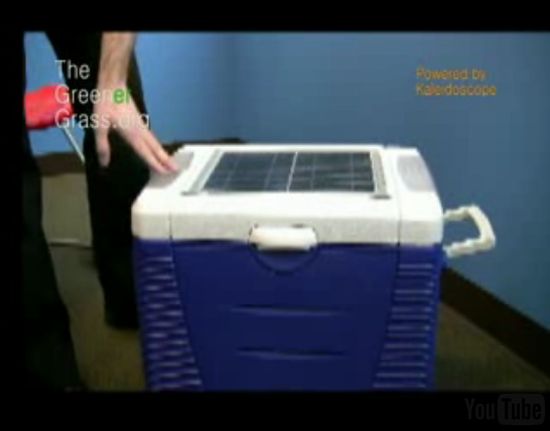 The Solar Cooler by Solar-Cool Technologies is a solar-powered cooler for campers. The device works like a utilitarian multipurpose charging tool for your laptops and phones as well. Using solar energy, the cooler can keep your drinks and food items 30 degrees below the outdoor temperature.
Weather Mate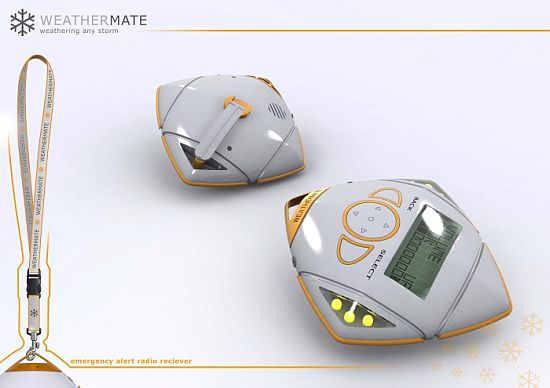 The Weather Mate by Samuel Jones is an emergency weather radio tuner that can be charged by hand crank. The radio provides the user instant access to NOAA weather radio frequencies. The device has a built-in flashlight for you to give warning signals to rescue workers if you ever run into a problem.
Sunflower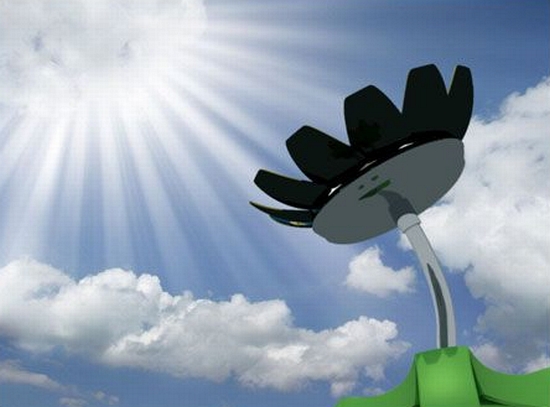 The Sunflower by industrial designer Brian Borja is a battery charger that uses sunlight to generate electricity. Once the gadget is exposed to the sun, its petals open to expose the solar panels for charging and when the sun sets, the petals close and the panels are hidden away until the next sun exposure. Once the batteries are charged and the petals are closed, the flower bud can be taken off to extract the batteries. Apart from being a green way to charge batteries, the gadget keeps you close to nature as well.
Sun Light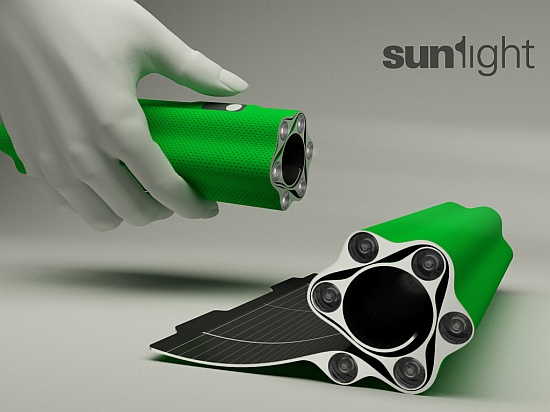 The Sun Light by designer Hermann Eske is a solar-powered light in which the solar panels are hidden below the main body. The Sun Light has been designed to be scalable. Users can add or remove LED modules according to their requirements. Each LED module comes with 2 AAAA rechargeable batteries, while one of the modules carries the illumination controller for better use of energy. The energy generated by the PV modules can also be used to charge other electronic gear you might carry for camping.
Solaris LED Lamp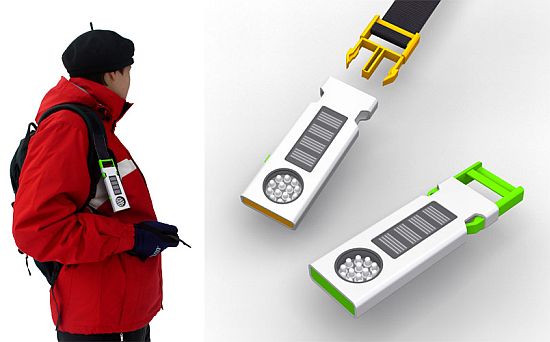 The Solaris lamp consists of an onboard solar panel that charges the system's internal batteries, which then fuel a set of LED lights providing illumination. The device can be hung from your backpack or can be held in your hand depending upon your requirements.
Active Trax Audio Player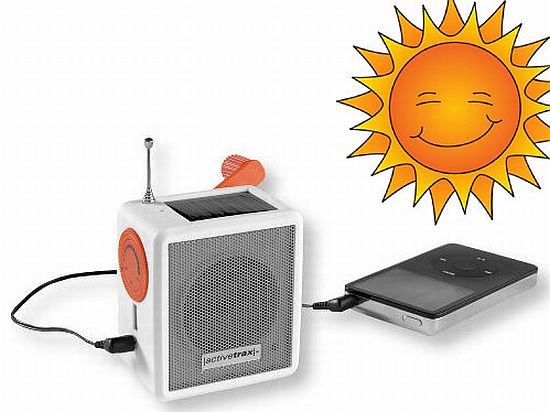 The Active Trax Audio Player is a small device that actually packs a mini amplifier/radio that can be connected to your iPod, serving as an iPod dock. The player can be charged by onboard solar panels or by a hand-crank mechanism that allows the user to power it for late night music during camping.
Partial Washer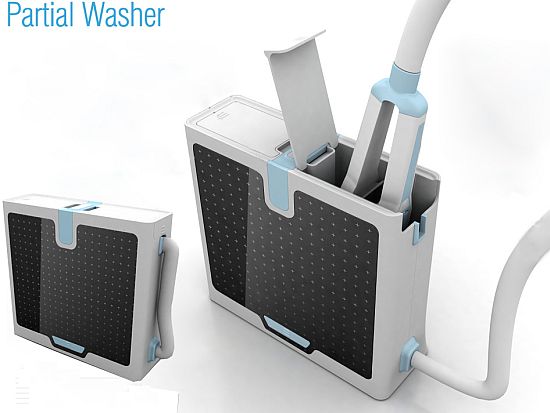 Designed by industrial designer Rong Yong and Jiang Qian, the Partial Washer has been designed as a system that can easily be carried along by users on their next camping trip. As water isn't always found nearby the device allows the user to wash only the stained part of the clothes, thus conserving a lot of water in the process. This concept washer also relies on abundant solar energy.
Hymini Biscuit Portable Charger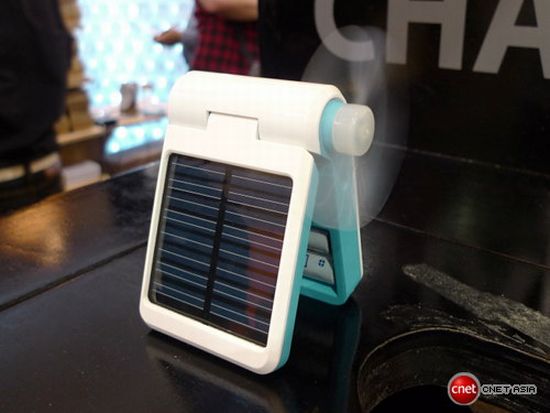 The Hymini is a great way to keep your cellphones and GPS units in working order. The device charges two AA-sized batteries using renewable energy. The Biscuit features a solar panel to harvest solar energy and a fan to harvest wind energy, which can then be used to recharge the set of batteries. The device can also be used to power various electronic devices that support USB charging.