Most ingenious solar powered concept boats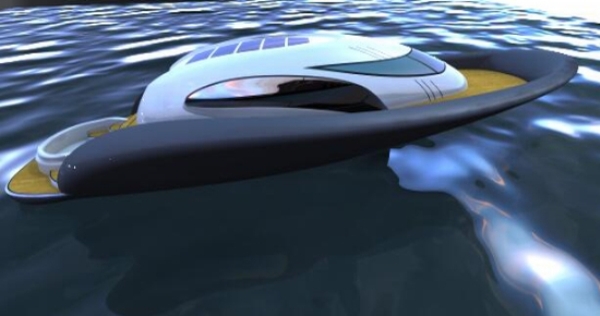 The bright sun has been the 'soul' of our civilization for eons, and this very effulgent sun would continue to vitalize us even in our modernistic future, by dispensing its all important solar energy. Renewable solar energy has been the cornerstone of our progressive green technology, being used in panels, roofs, heaters and then prolifically making its mark in electric bikes, cars and even buses. Now is the time we discover its full potential in the 'field' of water as we scrutinize the 10 most innovative and exclusive solar powered boats.
Pedal-powered solar boat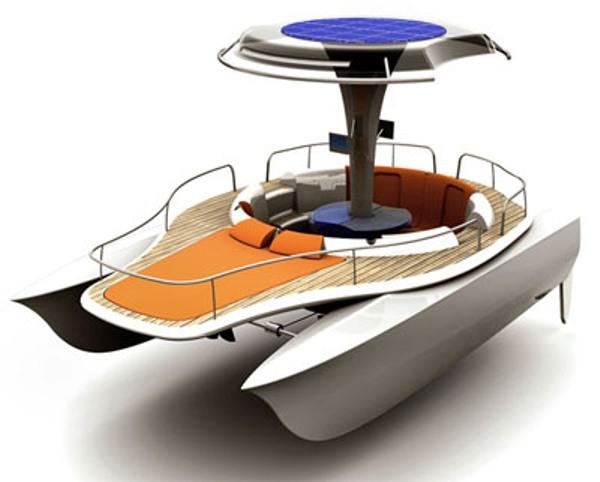 This latest gem of a concept designed by Jonathan Mahieddine is basically a pedal powered boat embedded with a solar panel connected to a battery pack. So once we get tired of pedaling, we can always switch on the electric motor which draws its power from solar charged batteries.
ARKKI Solar Boat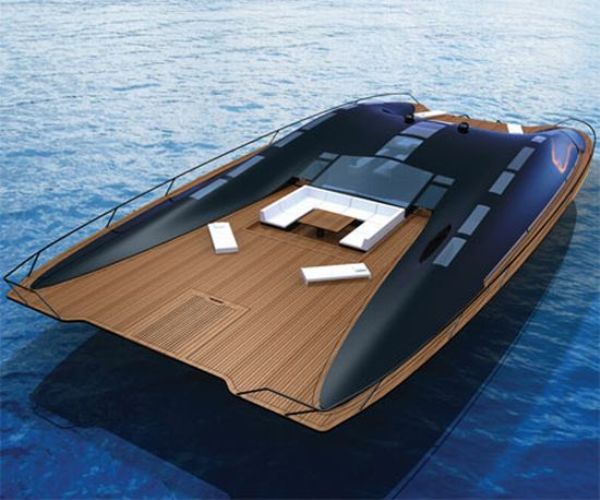 Conceived by Janne Leppänen, the ARKKI concept boat incorporates a significant open space covered with a polished surface. This entire surface is comprised of small multilayer photovoltaic cells that can produce the required solar energy to power up the boat.
Solar Proa Catamaran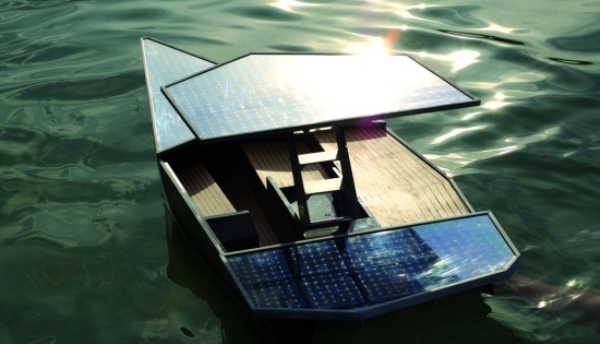 This green technology fueled boat is designed by Carolin Dissmann, Tibor Bartholomä, Daniel Boos and Andreas Schwab. Basically the boat has two folding covers with solar panels imbued in them. When the boat is docked, these covers can be enclosed to form a singular, flat surface that can readily harness solar energy to power the boat.
Onda Velocita Powerboat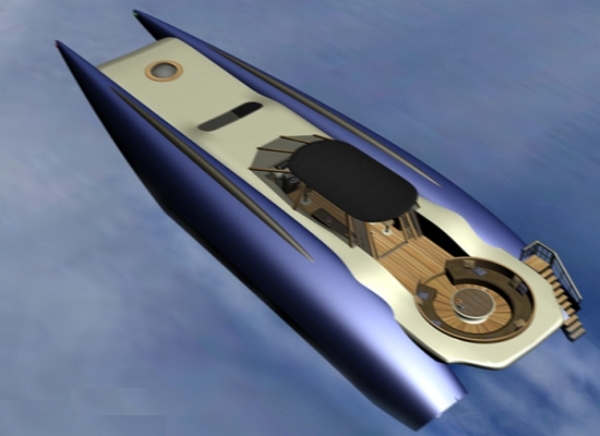 The Onda Velocita Powerboat is a unique, luxury 'hybrid' boat, which is powered dually by a pair of traditional water jet propulsion units, and a photovoltaic system on its roof. The propulsion unit can be switched off on sunny days, as the power generated by the photovoltaic battery is adequate enough to propel the boat.
Sea Raider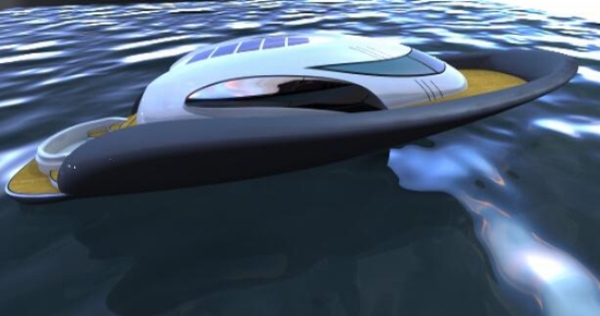 Brilliantly contrived by Muhammad Imran, the Sea Raider is implemented with photovoltaic modules to collect solar energy during the day and simultaneously recharge the onboard batteries. So during the day the boat can power itself using the harnessed solar energy via the embedded modules, and during nighttime the boat's batteries take over the system, ensuring a zero-emission ride, all throughout day and night.
SunCat23 Catamaran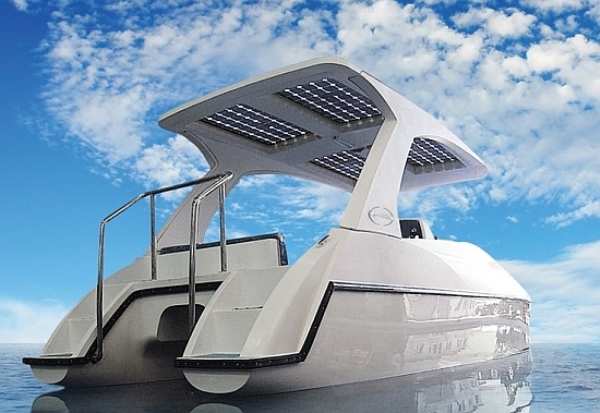 Developed by Horizon Yachts, the SunCat23 Catamaran incorporates four solar panels capable of producing a whopping 760W of power to fuel a 2.8KW electric motor. The sturdy catamaran with a capacity of 12 passengers is capable of achieving a top speed of 6 knots. The fully charged battery pack can additionally power the boat for a day trip, even on a cloudy day.
Iron 23 Motorboat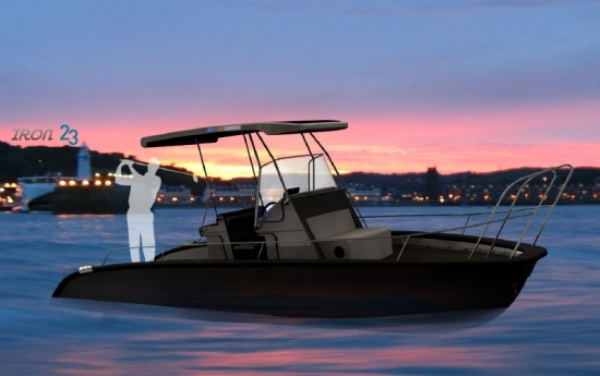 Conceived by industrial designer Carl Hagerling, this dually powered boat has a capacity for three people, with included space for a kitchen and a toilet. Primarily, the boat is powered by an singularly compact solar array, and additionally a conventional engine is provided in case the battery runs out of electricity.
The Float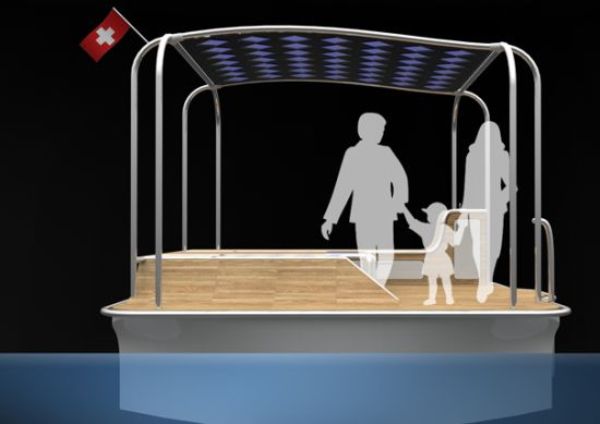 Designed by Rami Tareef and Milos Ristin, this boat concept features a double motor exclusively powered by solar energy. A system of solar panels occupies the roof, providing enough juice for a speed of 10km/hr. The boat is also daintily equipped with a table, grill and a refrigerator!
Buffalo's Solar-Powered Boat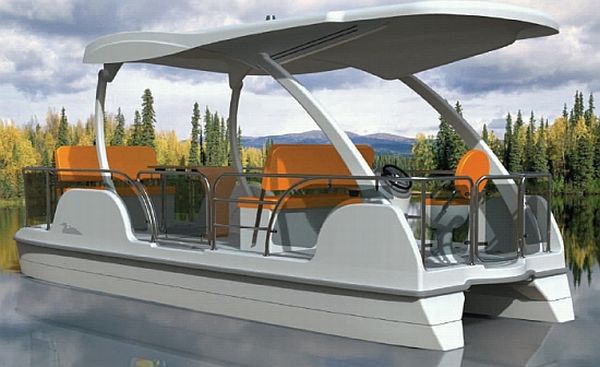 Designed by Buffalo Solar Boats, this pontoon boat capably tours inland waterways and lakes by utilizing solar power from a rooftop array of photovoltaic modules. The PV modules generate up to 1KW of power, which is stored in a large onboard battery for use during overcast days.
Mercury Marine hybrid concept boat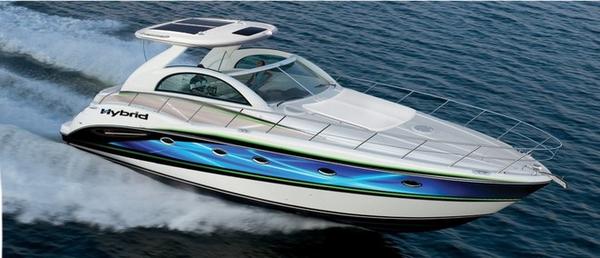 This electrically powered boat features two 100hp electric engines, run by lithium-ion batteries. These batteries can be charged on shore, as well as by an array of solar panels fitted on the deck and mounted atop the roof. This boat also has a conventional diesel powered engine which can be used if the situation demands.