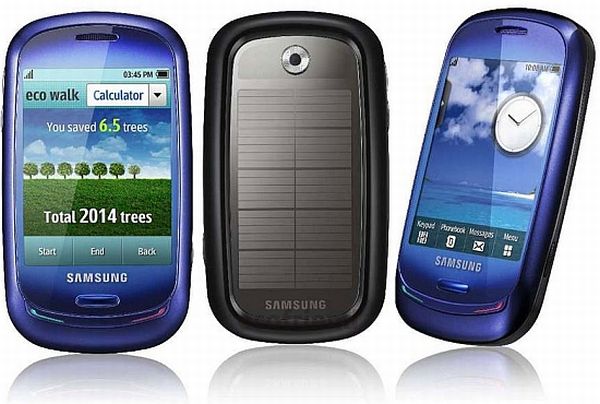 Want to join the green bandwagon and free yourself from the guilt of not being environment conscious? Well, then here are some eco friendly products that help in doing so. Benefits of using them are immense, prominent ones being less harmful to Mother Nature and less green bill taxing. So go for these products and help make the planet greener!
1. iFan iPhone Wind Charger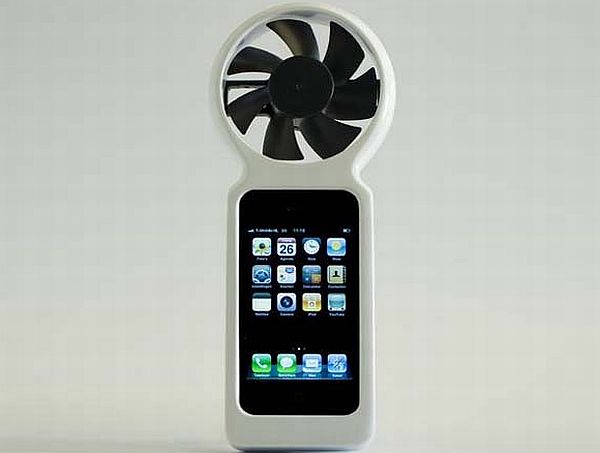 The iFan iPhone Wind Charger designed by Tjeerd Veenhoven is an ideal product for all green energy lovers. The gadget uses wind to charge the iPhone instead of solar energy so you need not worry about getting your iPhone warmed up. It can be charged at any place having a decent wind flow. Just six hours, and your smart phone is ready to bubble.
2. Unicross solar- and wind-powered travel chargers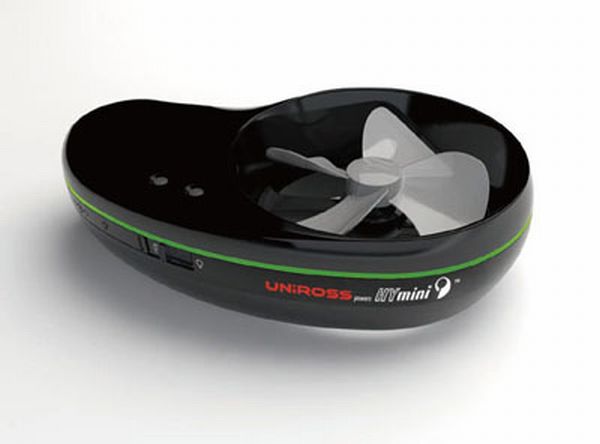 Perfect for travel lovers, the WWF endorsed Unicross, has come up with two mind boggling eco friendly chargers. No worries of your mobile phones being switched off while you are camping! Nomad, a charger using wind energy, comes with a USB adaptor, bike mount, Li-Ion battery, travel clock charger, built-in alarm and lots of other interesting features. It can charge your phone in just 3 hours. The other one uses solar power to charge any battery within 15 minutes.
3. Samsung's Solar Powered Laptop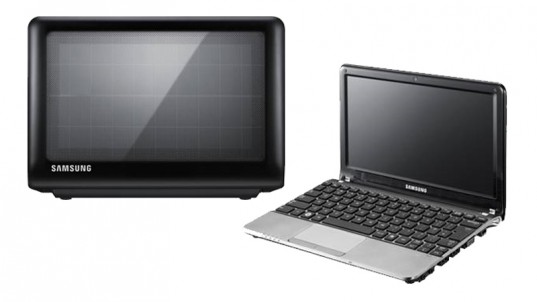 The Samsung NC215S wins the race as the world's first solar laptop. Priced at $399, this ecotop, has memory of 1GB, 1024×600 pixel display and a 10.1 inch screen. Charge for two hours and kick it up to life for one. There are solar cells built in the lid of the laptop. Because of the LED backlit display, it is brighter than other computers. The inauguration has already been done in India where Samsung has already launched its debut.
4. iUnika's Solar-Powered Netbook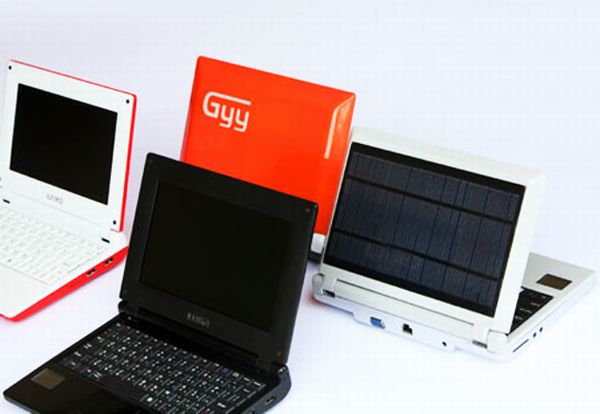 The GYY notebook computer prides an 8 inches screen. It is a 1.5 pound solar powered device with solar panels at its back. Costing $180, it exhibits 400 MHz processor &128MB of RAM. True, the figures seem less luring, but it justifies its low cost. Better, the body is made of bioplastics and biodegradable materials and hence is recyclable.
5. Samsung Blue Earth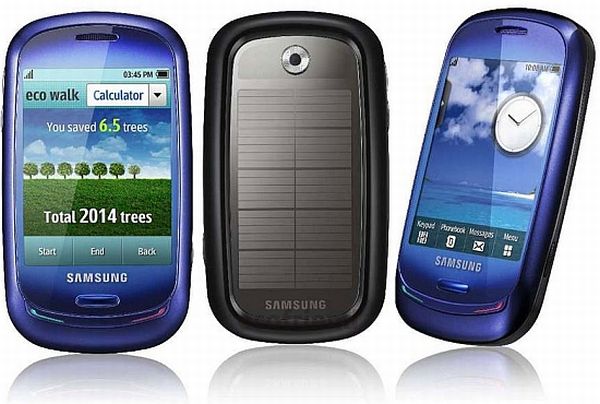 A perfect example of eco friendly product, this amazing phone is made up from the recycled plastic of water bottles. The phone uses solar panels at its back to charge itself. The best part is that it has two awesome green systems – Eco-Mode and Eco-Walk, an installed pedometer.
6. Solar Powered GPS Device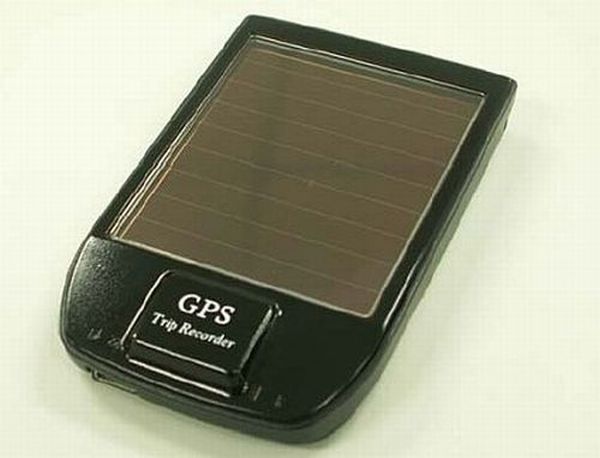 Find roads effortlessly with the iBT-GPS Solar Bluetooth GPS Data Logger. The device is powered by the sun and promises a life of over 35 hours once fully charged. It adorns solar panels replacing its color screen. It has a memory of 8MB which makes space for 50,000 waypoints. It also performs the functions of a trip recorder with three modes of recording – time, distance and speed. You can easily watch your trip on Google Earth.
7. G2 Portable Fuel Cell Power Source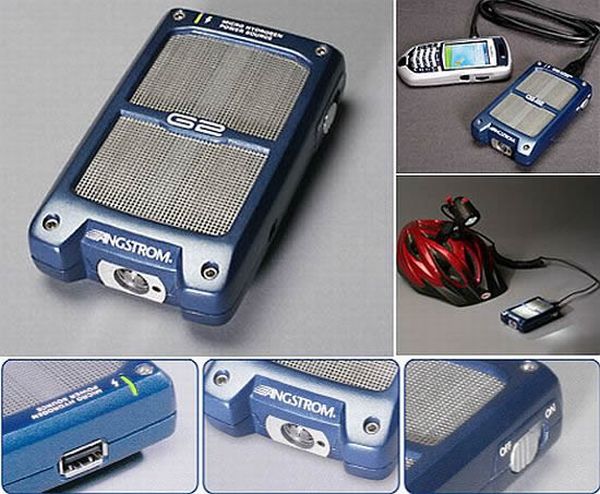 With this device you can charge your phones, cameras and other gadgets. It has a group of eight V60 fuel cell modules which is used to charge the 2.0W fuel cell system. The Gadget comes with an in-built USB Port. Angstorm holds the credit for designing this device. Its hydrogen cells however need to be refilled at stations.
8. Solar Powered Voltaic Generator Bag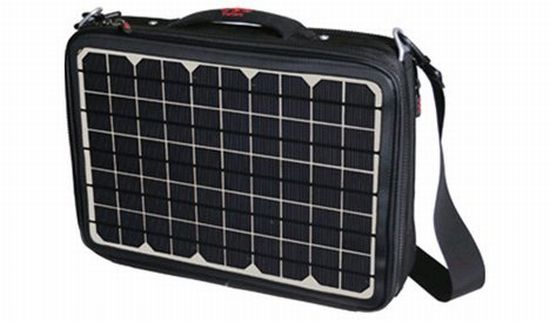 With this device you can charge your laptops, cell phones and ipods wherever you go. Designed by CES Voltaic Systems, this solar based generator bag uses solar panels to churn out 14.7 watts of power to charge your gadgets as against 4 watts in other bags. Priced at $599, this generator bag is made from fabrics of recycled soda bottles that are rock strong, water and UV resistant.
9. Solio Classic Hybrid Solar Charger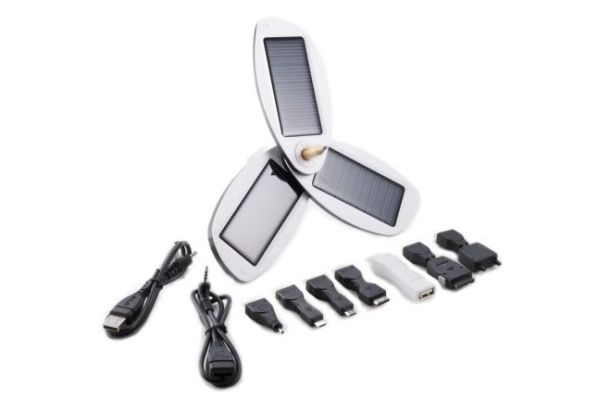 This green charger allows you to charge more than thousand devices. All you need to do is move the blade apart and charge your device with sun shining. It has a Li-Ion battery and charging it once will ensure 56 musical hours or 10 hrs of chitchat for mobile phones. The battery has a capacity of 1650mAh and is ready for use whenever you like, be it day or night.
10. Vexia Econav 435 GPS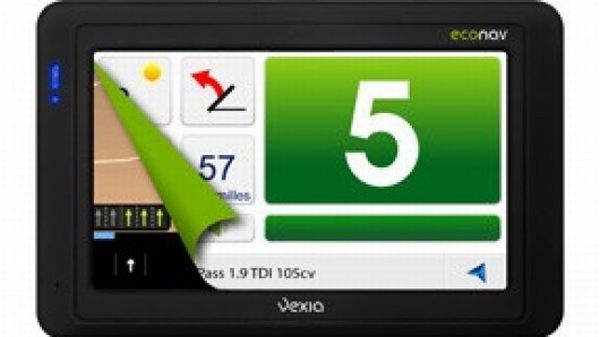 Another GPS device at its best! Vexia Econav 435 GPS offers the most economical solution to drivers by suggesting the shortest routes. The fuel consumption would considerably reduce; one-third reduction is expected. All the driver has to do is enter the model number of the car, the fuel used and the number of passengers. Even the smallest suggestion regarding acceleration and routes would be presented accordingly.