10 concept single seat vehicles propelled by electricity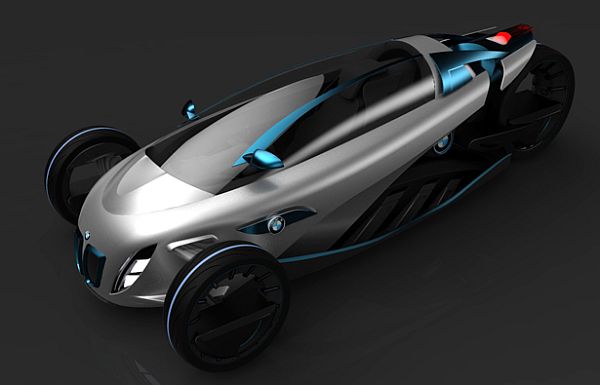 We can not quite think of doing without a car and yet there are so many problems associated with owning and driving a car. The increasing population of cars in the streets makes it difficult to ride a car smoothly, i.e., without getting stuck in long traffic jams. And if its rush hour then only God can help you reach your destination in time. Apart from this problem, the increasing scarcity and rising price of conventional car fuel makes owning, driving and maintaining a car very, very costly. So to address both these problems, single-seat vehicles have been invented that run on Eco-friendly fuel. Here is a list of 10 concept single-seat vehicles that run on electricity.
1. Pod single-seat urban vehicle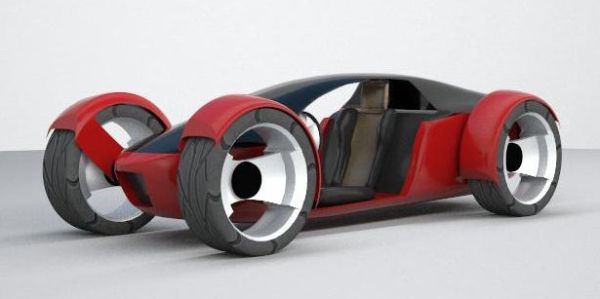 Pod single-seat urban vehicle is a concept design of designer Angel Sanchez Vargas. This single-seat car runs on electricity with electric engines in the wheels. The design of the car assures of less energy consumption and yet provide you with a smooth ride. However, if you are planning to buy this car and park it in your garage, then that will not be possible because this car is available only in fixed rental contracts. As per the contract you can pick up the car from some particular charging station that too only during specific hours of the day that's predecided in the contract.
2. VESNA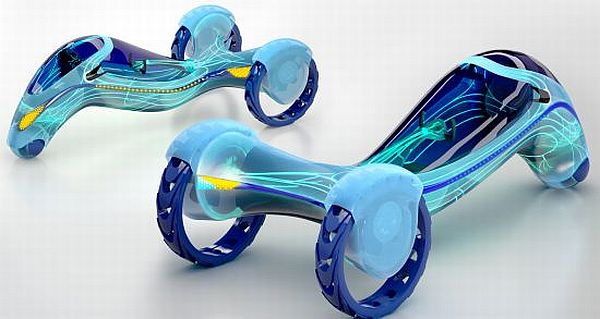 VESNA is a unique design of a single-seat car that looks bright and downright attractive. A creation of designer Kristina Magnitskaya, this electric car can be fueled through electro floor (a wired network inside a translucent rein layer) right in the parking lot. The exterior of the model has been built by a combination of various kinds of materials along with a number of colors that lend the unique look to the vehicle.
3. TRIGON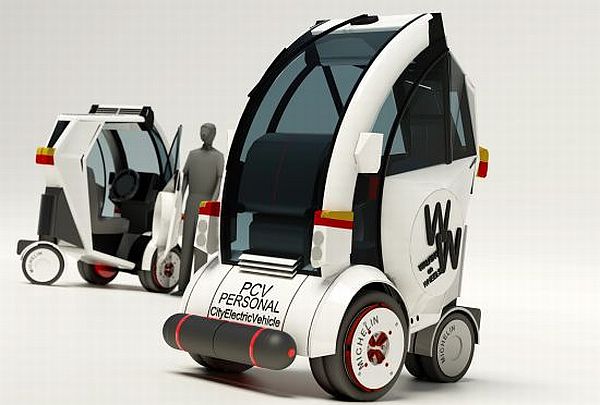 Designed by the designer duo Alenxandros TH Katinis and Kim Katinis, TRIGON is a small sized, light-weight, swift car that runs on electricity. This three-wheeled car is easy to control and drive through crowded roads. Two electric motors are placed in the wheels of the car. Much thought has been spared to design the cockpit area and driver's seating position so as to provide full comfort to the user.
4. FOOW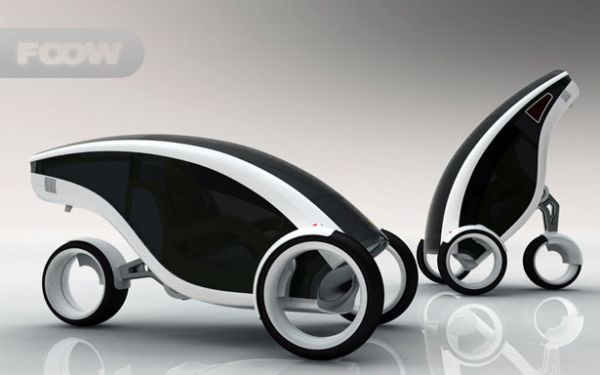 Pietro Russomanno is the designer of FOOW, a single-seat, electric car. This three-wheeled car is close to a baby trolly in appearance but is designed to perform like a genius. The car is space saving, consumes less energy and is Eco-friendly (recharges itself with solar energy). Moreover, with this car, your parking problems are solved forever as you can park this car with its rear end facing the sky, thus the car taking up very little space for being parked.
5. Volkswagen XL1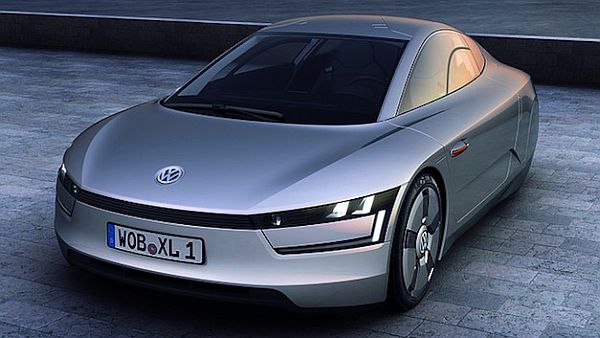 Volkswagen is a big name in automobile industry and now it is coming with its one-seater car named the Volkswagen XL1. This car is designed to give you a better mileage while being lighter and smaller than the brand's two-seater vehicles. Though much information is not presently available about the car but rumors are that this car would have similar structure, battery and motor as the company's sister concern Audi's e-Tron. Volkswagen XL1 is designed to run on electricity generated by green means.
6. BMW i1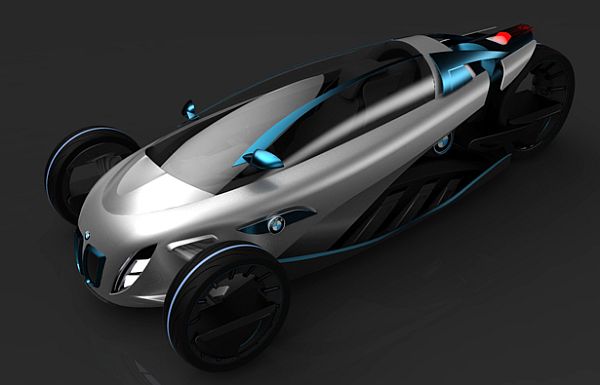 BMW has included a three-wheeled, one-seater car in its i1 series of cars that run on electricity. Supposed to be released sometime in the year 2013, this one-seater car is designed by Amadou Ndiaye Ba. This car will come with the kind of advanced technology that even other BMW cars have not seen till now. The car has one electric motor in each of the three wheels along with a hydraulic system and an on-board computer that helps to make needed alterations as per the car's speed.
7. The Kalos EV Concept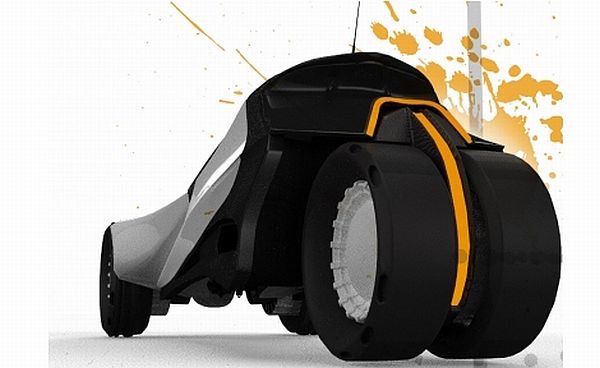 Designer Leighton McDonald's Kalos Electric Vehicle Concept is an one-seat electric car concept that's build to sustain in a future that's bleak for conventional fueled cars. This car consists of interchangeable battery sets and 4 electric motors. The vehicle also boasts of protection from UVC and UVB through Polarized windscreen and airtight insulation. This futuristic design is extremely light-weight and by its looks it seems that it would provide with a great speed.
8. City Slicker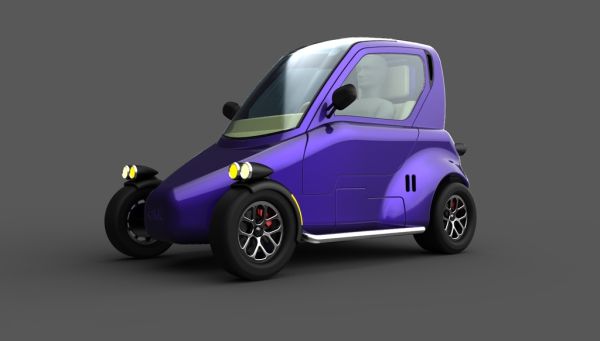 This concept vehicle by Sasank Gopinathan includes electric motors that are very low in emissions. This incredibly small car design accommodates one commuter and is ideal for commuting through congested urban roads. The car includes a reclined seat, two removable doors and two storage areas (one of which is a fashionable, detachable part that can be carried like a handbag). The motor and battery are placed below the driver seat which contribute to the compact and small design of the car.
9. Nils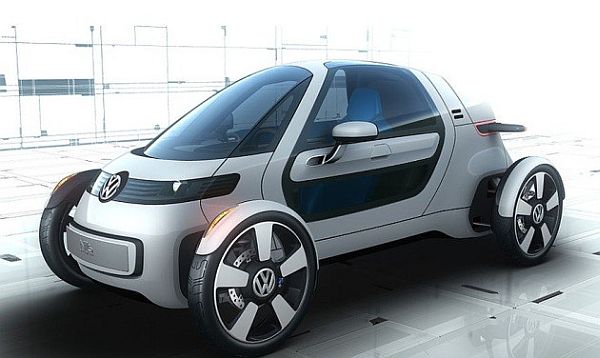 Nils is an electric car concept of Volkswagen that boasts of zero emissions. This car of aluminum space frame is built in collaboration with German Federal Ministry of Transport. Nils, a single seat car, is compact in design and as small as less than 10 feet in length. The car includes a compact electric motor and a battery pack that can be fully recharged in just two hours. This car can run at a top speed of 80 miles per hour. The design of the car allows the driver to be seated in the middle with engine placed in the back of the car.
10. Manta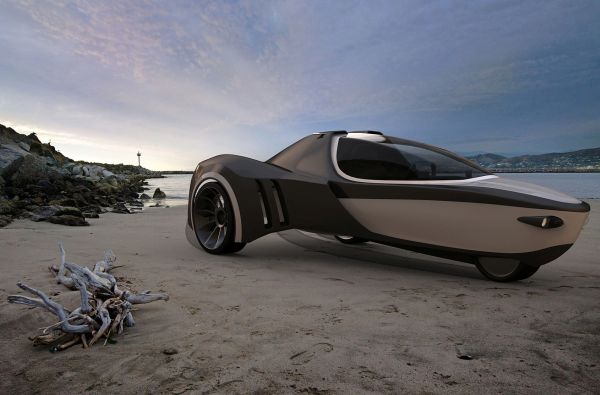 Manta is an electric vehicle concept, developed by the designer David Cardoso Loureiro, that can be driven both on roads and on water. This single-seater vehicle has two electric motors placed at each of the two rear wheels. The three-wheeled car transforms into a boat by the touch of a single button but runs on the same electric engine that powers the car on land. The mechanism and design of this car ensures that there is zero emission from this car.