10 cars that mark journey from gasoline to electric power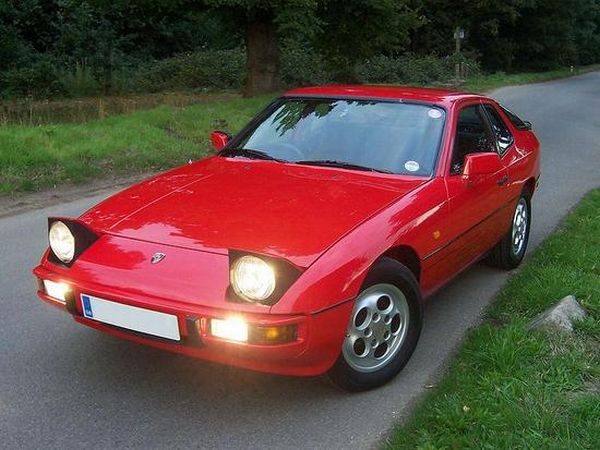 The concerns about the global greenhouse gas emissions and the rising petroleum prices are acting as the twin incentives for automakers worldwide to introduce electric cars. Though the first electric vehicles were made as far back as 1893, they soon lost out to the gasoline engine at the turn of the century. The low price of petrol and the expanding network of roads led to the rapid expansion of personal ownership of cars. All the research and engineering focus, for more than a century, was on petrol driven automobiles. With the new EVs coming on the road and with technology advancing to solve issues of range and battery recharge times, the sale of gasoline engine cars would decline. What happens, however, to the millions of gasoline cars being driven around the world? Should they continue to run on expensive and polluting gas, or should they get scrapped ahead of the end of their useful life? Do-it-yourself enthusiasts have shown that older cars can be converted to electric and a new car conversion industry is coming up to provide the answer to this question.
1. AudiTT Electric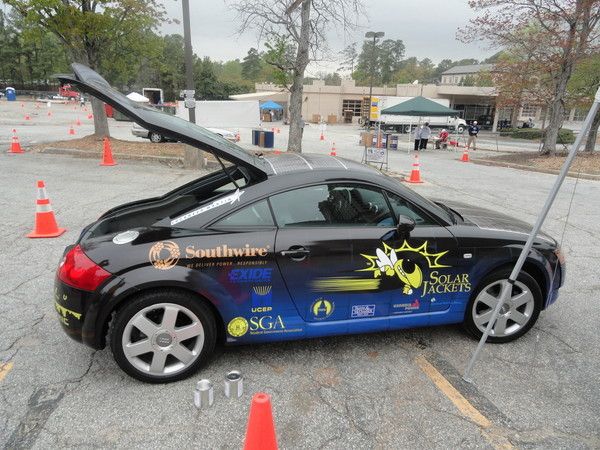 A group of 50 students from Georgia Tech, who call themselves Solar Jackets, exhibited this solar electric car at the Buckhead Eco-collection Event. The students modified an AudiTT coupe into a solar electric car. The modified Audi has two batteries. One battery that operates the auxiliaries, like the headlights, the radio, the power windows and the brake assist system, is charged by the thin film solar photovoltaic panels pasted on the car top surfaces. The second battery, charged from the mains, provides the power to the 62 kW drive motor.The solar-electric car presently has a range of 70 miles which will soon be doubled to 140 miles with the addition of a lithium-ion battery pack.
The solar car will compete at the October 2011 World Solar Challenge car race that spans a distance of 1877 miles from Darwin to Adelaide in Australia. This car race is meant for engineering colleges to demonstrate advances in solar and electric vehicle technologies.
2. 1994 Saturn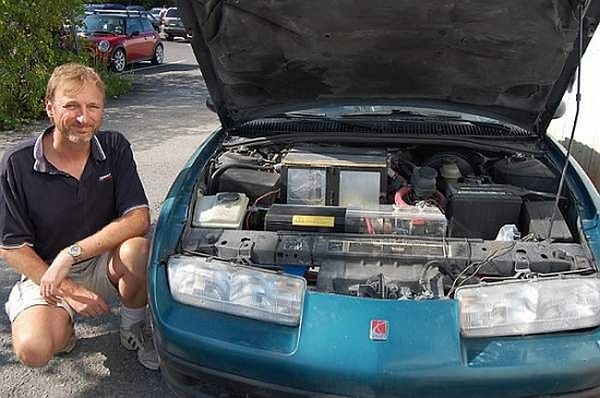 Transformed by volunteers at the Good News Garage in Burlington, this 1994 Saturn EV did cost about $10,000. The converted vehicle gets a decent top speed of 65mph and an all-electric range of about 35 miles. The batteries can be recharged in six hours, which makes it great for a routine trip to the office.
3. DIY Electric car runs 200 miles on old lead-acid batteries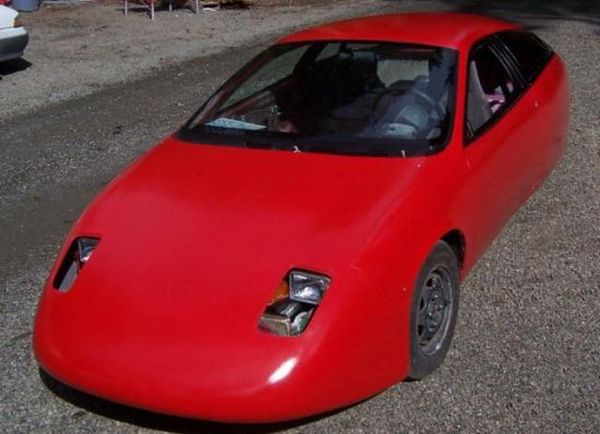 Another DIY enthusiast David Cloud has converted this old 1997 Geo Metro into an electric car. He has used an 8-inch ADC motor on the two rear wheels and powered them with old 12-volt lead-acid batteries. The car is said to have a top speed of 72 mph and can accelerate up to 0-60 mph is 18 seconds. He also claims a range of 200 miles which is far better than most EVs.
4. Purdue students convert a 1987 Porsche to run on batteries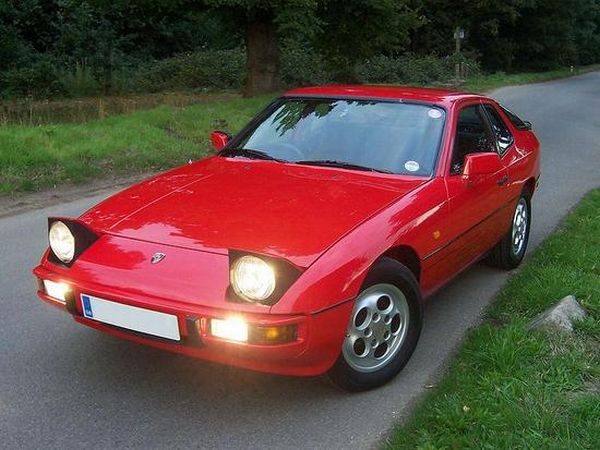 Two freshmen at Purdue University have converted this 1987 Porsche 924S into an electric car. They bought the old car for $500, which they recovered by selling the engine and other discarded parts. They used a forklift motor and have powered it by using marine batteries, that are built for deep cycle discharge duty. They spent $6000 on the conversion and hope to recover some $4000 from a state award for alternative energy conversion projects.The electric car was displayed at Purdue University's Green Week exhibition
5. Convert a dingy petrol van into a smart eco friendly van!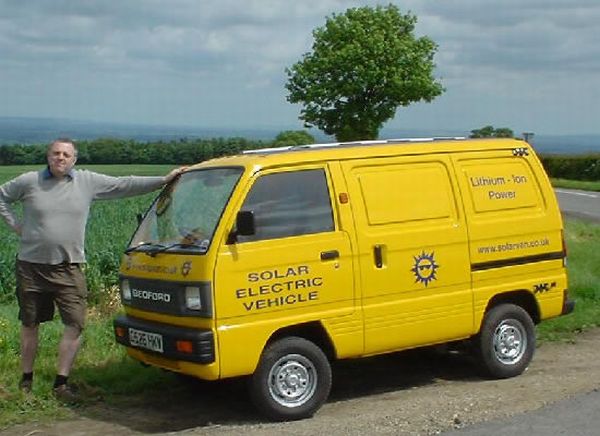 Peter Perkins, the English DIY enthusiast has modified this Bedford Van into a solar electric vehicle. He has installed Lithium Ion batteries that can be recharged in three different ways. The roof-mounted 200 Watt thin film solar photovoltaic panels recharge the batteries when the sun is shining. An on-board charger plugs into the mains when the van is parked in the DIYer's garage. A quick-erect 400 Watt wind turbine hoisted on a tripod goes functional when the car is parked in an open space with sufficient wind.
Peter Perkins has worked on and off on this van for about five years; starting initially with lead-acid batteries before switching to lithium-ion and has increased its range to 50 miles.
6. 16-year old converts gas truck to electric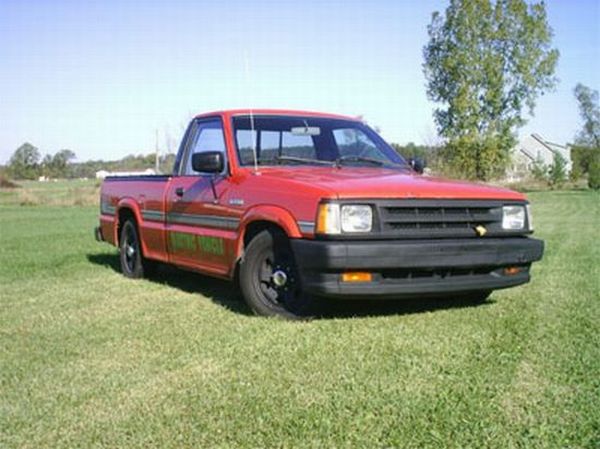 Andrew Angelotti, a 16 year old from Mayfield, Michigan, converted this 1998 Mazda pick-up truck into an EV. He used a bank of 20 lead-acid batteries to power a 60hp motor. The truck flaunts a top speed of 55 mph and a range of 40 miles. He has already used the modified truck for 2500 miles without major problems. He spent $6000 on this conversion. He is now working on another project to electrify a 1992 Toyota Tercel car, where he plans to use lithium-ion batteries and a more powerful motor to achieve greater speed and range.
7. 1965 Shelby Daytona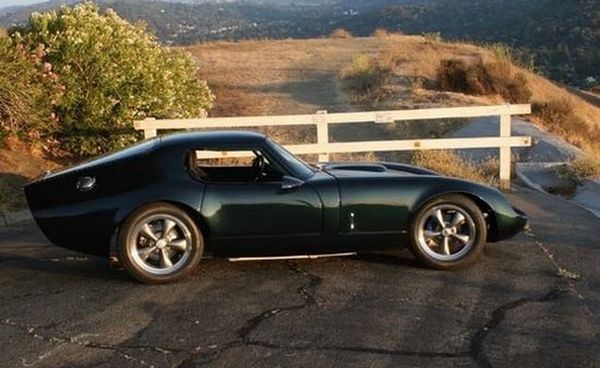 Software engineer Raul Atkinson decided that since nobody is making an electric car to his liking, he'd simply build one himself. The project, dubbed Raptor, took an estimated 2000 hours to complete. The modified vehicle uses a 3-phase AC induction motor and 290 nickel-hydride batteries. Maximum range is about 80 miles on a single charge. The Raptor can reach 60mph in 8 seconds with a top speed of 100mph.
8. 1996 Corvette converted into low emission 2011 avatar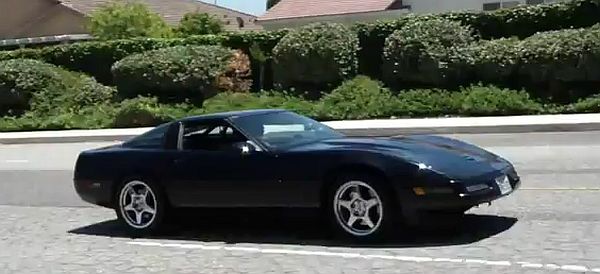 The 1996 Chevrolet Corvette was a much feted car in its time. Wayne Bickley, a California DIY enthusiast has converted his jet black Corvette into a 2011 electric car. He has replaced the gasoline engine with a DC electric motor, installed a bank of 18 lead-acid batteries and put in a 6-speed transmission. The range is only 20 miles, but the car can get up to 85 mph. He has been driving the car for over 2 years and has clocked over 3500 miles after this conversion. He estimates the cost of conversion at $11,000.
9. AMP delivers first all-electric Mercedes Benz ML 350 to Northern Lights Energy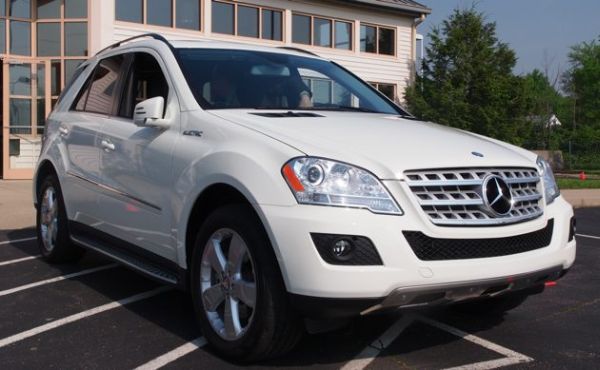 It is not just the DIY enthusiasts that are doing car conversion. AMP Electric Vehicles of Cincinnati has just started deliveries on a massive potential order of over $100 million to convert 1000 Merceds- Benz ML 350 SUVs to electric for Northern Lights Energy ( NLE) of Iceland. Iceland has a surplus of renewable energy from hydro and geothermal sources. NLE plans to persuade government and municipal authorities to convert their fleet of vehicles to electric, and will install recharge stations at these facilities to encourage the shift to sustainable energy use.
The modified ML 350s will be powered by rear wheel mounted permanent magnet 120 kW AC motors fed from a proprietary Lithium Iron Phosphate battery. The range is expected to be 100 miles with a top speed of 100 mph, and a 10 second acceleration from 0-60 mph. Battery recharge time is expected to be of six hours.
10. AMP Electric Vehicles leads plug-in conversion pack with Equinox EV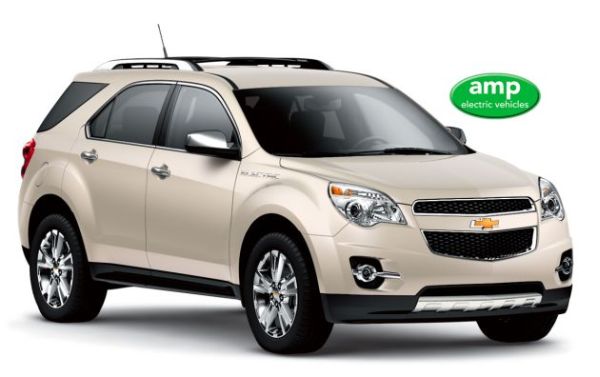 AMP Electric Vehicles of Cincinnati has also started bookings for the Chevrolet Equinox 2010 model for conversion to electric. Their customers are encouraged to buy a new or used Chevy Equinox and drive it until AMP is ready to take the car for conversion at its facility. The converted car will have all the features and fittings that the customer bought, but would be fully electric. AMP indicates that at the current costs of energy and petrol, an Equinox driven 1000 miles a month would save the user $3000 per year after conversion.
The AMP business model is to focus on a few good car platforms with popular features and offer an OEM-like conversion with back-up service capability so that the average user has the confidence in the conversion process.