10 Things to consider before you buy an electric vehicle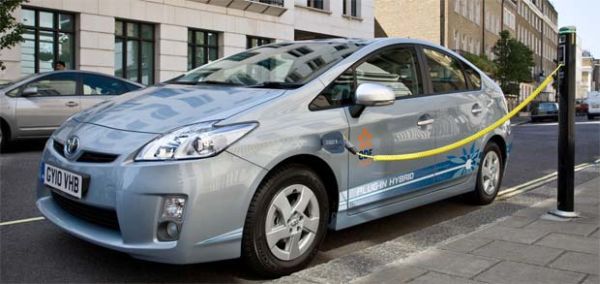 With the crude prices on the rise, many people think of going for an electric car. This way they can make a saving in their monthly expenditure. These days, number of such cars are available in the market. These electric cars are very smooth, available at low cost, require very less maintenance, etc. But, do u really think that buying such a car is an easy thing? The answer is no. There are a number of electric car manufacturing companies. You have to firstly see and compare all the cars and then only you can take any final decision. You should also see the viability of these cars. Some of the important points to be taken into consideration are as follows:
1. Type of electric car you need
Firstly you should know what type of car you want to go for. There are two types of electric cars:
a. All electric cars: These cars run on big batteries and once the charge is finished, the car will not move an inch.
b. Plug in hybrids: These cars have small batteries and run both on electric batteries as well as conventional fuel.
For all those people, who love to travel a lot, going for hybrid cars is always a better option.
2. Ways to Charge Them
There are three ways to charge your electric vehicle.
a. Level 1 Household simple method: This uses simple 3 pin plug to charge your electric cars. Every car has this plug with it. But with this charger, charging is very slow. For every one hour of charging, you can drive just 5 miles.
b. Level 2 Household charging with special equipment: It also uses 3 pin plug. But this plug is better than the traditional plug. It helps you to charge your car much faster. For every one hour of charging, you can drive about 20 miles.
c. Industrial DC fast charging: With this method, electrons are pumped into your battery. It is the fastest way to charge your car battery. For every half an hour of charging, you can travel for 80 miles.
All three methods have their own features, but you should go for the one that suits you the most. DC charging is the best one, but it is also the most expensive.
3. Charging time of vehicle
The time requires to charge your car depends upon the type of charging you are using. In homes, it will take about eight hours to charge your car battery. This time will highly be reduced in public charging stations. It is because these stations are using industrial chargers.
4. Lucrative Federal and State Incentives to buy electric vehicle
For all those people who want to have an electric car but think it too expensive to buy, there is a good news. Our federal government gives a subsidy on these cars. There are tax reliefs for those people who want to buy these cars. Even state governments are also giving additional subsidies by relaxing on sales tax. Some states have also decided to give free parking space to the people going for these cars. There are also a number of lucrative loan schemes on these cars.
5. Install a Home Charging Station (Costs Extra)
Every electric car has an inbuilt Level 1 charging. With this, you can charge your car batteries with normal sockets of your home. If you want to charge your car faster, you can install Level 2 home charging stations. It will cost around $2500 to install this station. The plus point is that government is providing a tax credit of 30% of the combined cost of purchase and installation.
6. Public Charging Stations
Most of the people use cars for long distance travelling. These people require public charging stations. many sch stations are coming up with the support of government. States like Oregon, California, Texas, Arizona, Washington, D.C, etc. have such stations.
7. Cars Are Not for Cross-Country Road Trips
You can use these cars for small distance travelling. Many new public stations are coming up. These can be used to charge your car batteries, still they are very less. You have to travel miles to find one for you. So, these cars are good only for local travelling in your own city only.
8. Maintenance
As these cars run on electric motors, so they require very less maintenance as compared to combustion based engines. They have very less moving parts so you need not require replacing your car parts more often. Car manufacturers are providing warranties on the batteries. This is another plus point with these cars.
9. All-Electric Cars Aren't Emissions Free
Most of the marketeers claim that these cars are totally emission free. But, this is not true. Though they run on electricity but one should not forget that majority of the electricity around the US comes from coal based thermal plants. So, actually you are burning coal as a fuel to drive your car.
10. Cheap to Operate, But Expect Higher Utility Bills
It is much cheaper to drive electric cars over the traditional diesel or gasoline cars. But it is also true, that this will increase your utility bills. It is proved that if you drive your EV for about 50 miles each day, your electricity bill will increase by almost 50%.