With increasing awareness about global warming and congestion on the roads, we need more hybrid varieties of vehicles or electric vehicles. This will help in reduction of greenhouse gas emissions and the resulting carbon footprint. And one great solution to this is the C-1 which is being nicknamed as the 'rolling smartphone'. This name relates to its broad amalgamation with mobile gadgets. This electric vehicle (EV) utilizes gyroscopes to remain upright even during a crash or when stationary.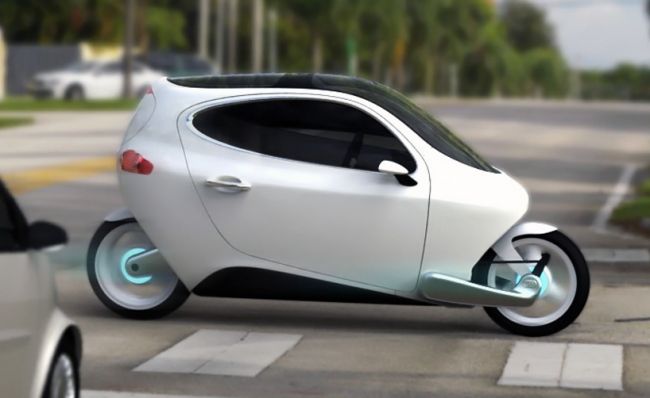 The design of this prototype is a combination of a motorcycle and a car. This revolutionary model is an urban electric vehicle which is based on the efficiency and durability of a motorcycle and safety of a car. This is a great option during unsuitable weather conditions or for areas ailing with traffic congestion to experience comfort at an ease. It is a great utility at construction sites as well. C-1 can be charged within four to six hours and gives a top speed of over 120 mph which is like 193 km/h. This iconic device comes with a battery pack which is designed to provide a range upto 220 miles per charge which is close to 354 kms.
This smart electric vehicle is accessible via exit doors on either sides with a space for two passengers. This gives a motorbike ride experience with a comfort of a car. This efficient device is scheduled to hit the showrooms in 2014, with an expected price tag of $12000 to $16000. With more such vehicles on our roads, we can surely make a positive impact on our environment.
Via: Designboom